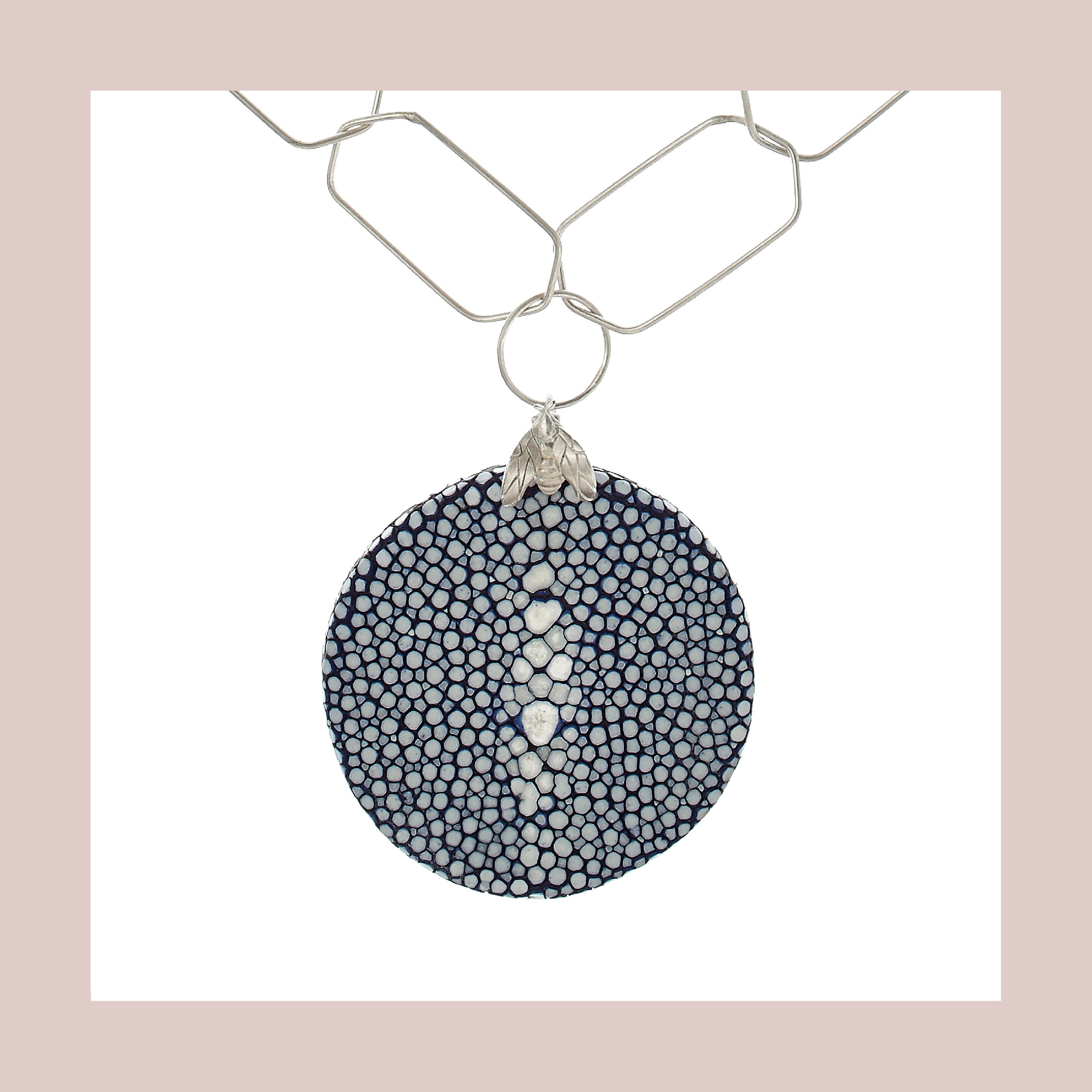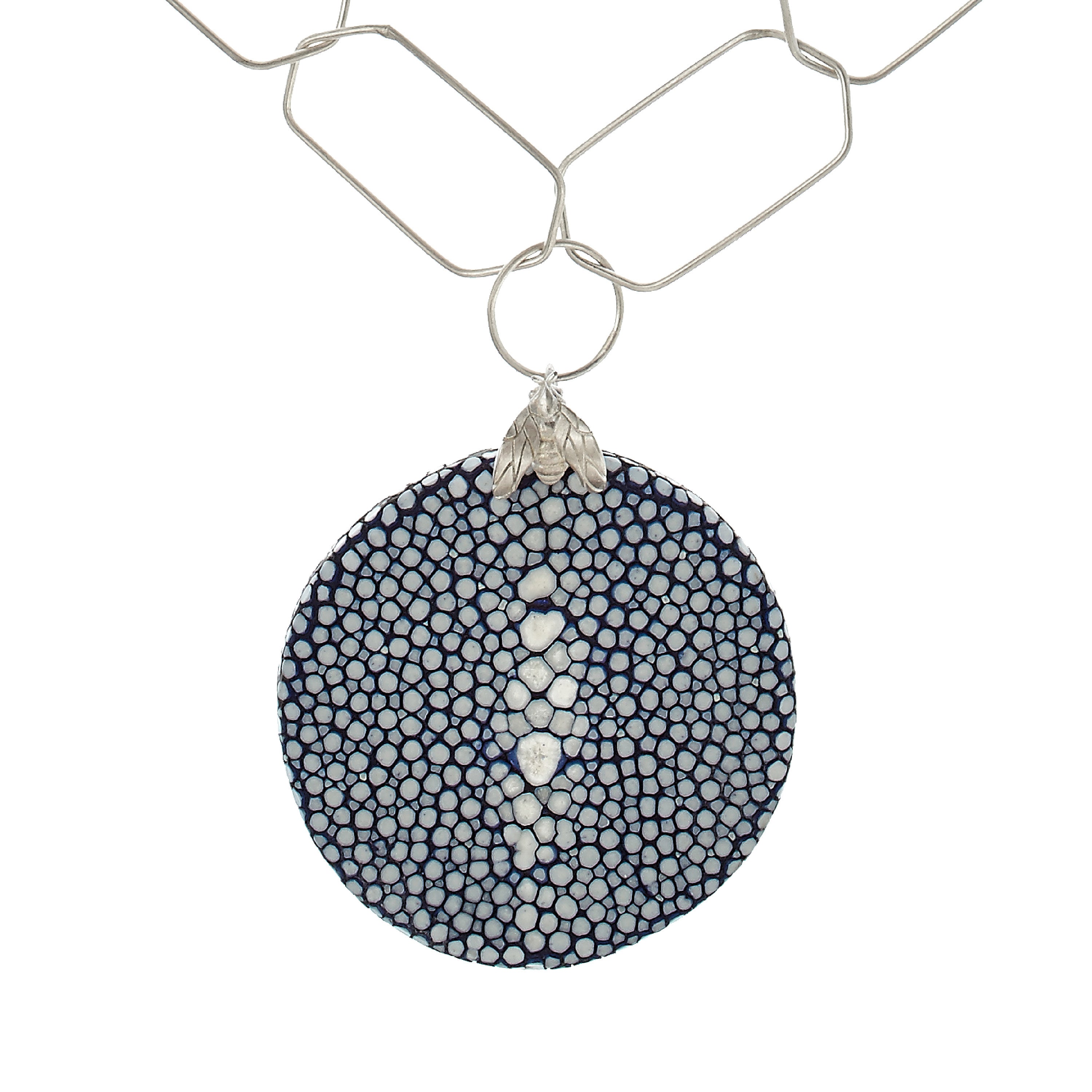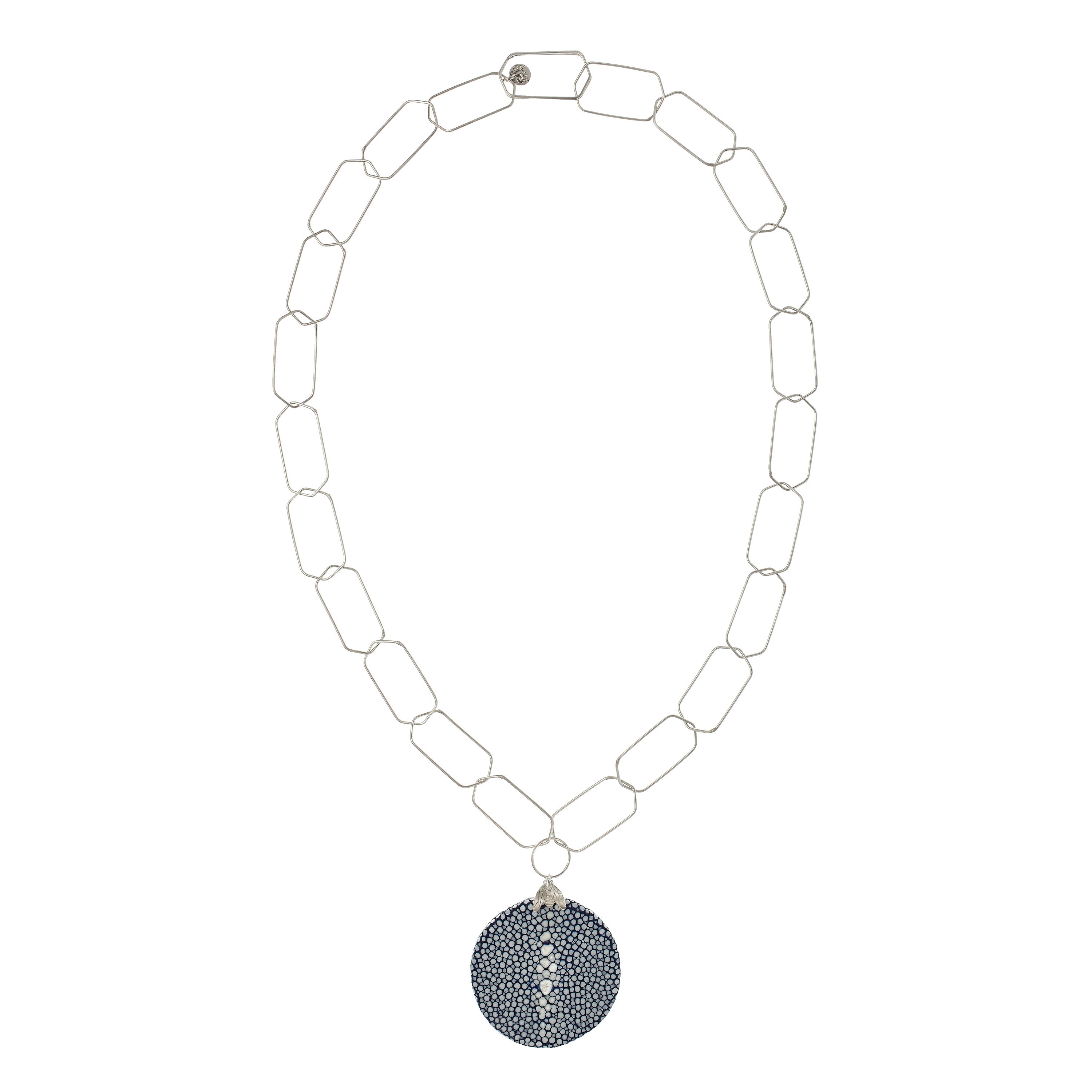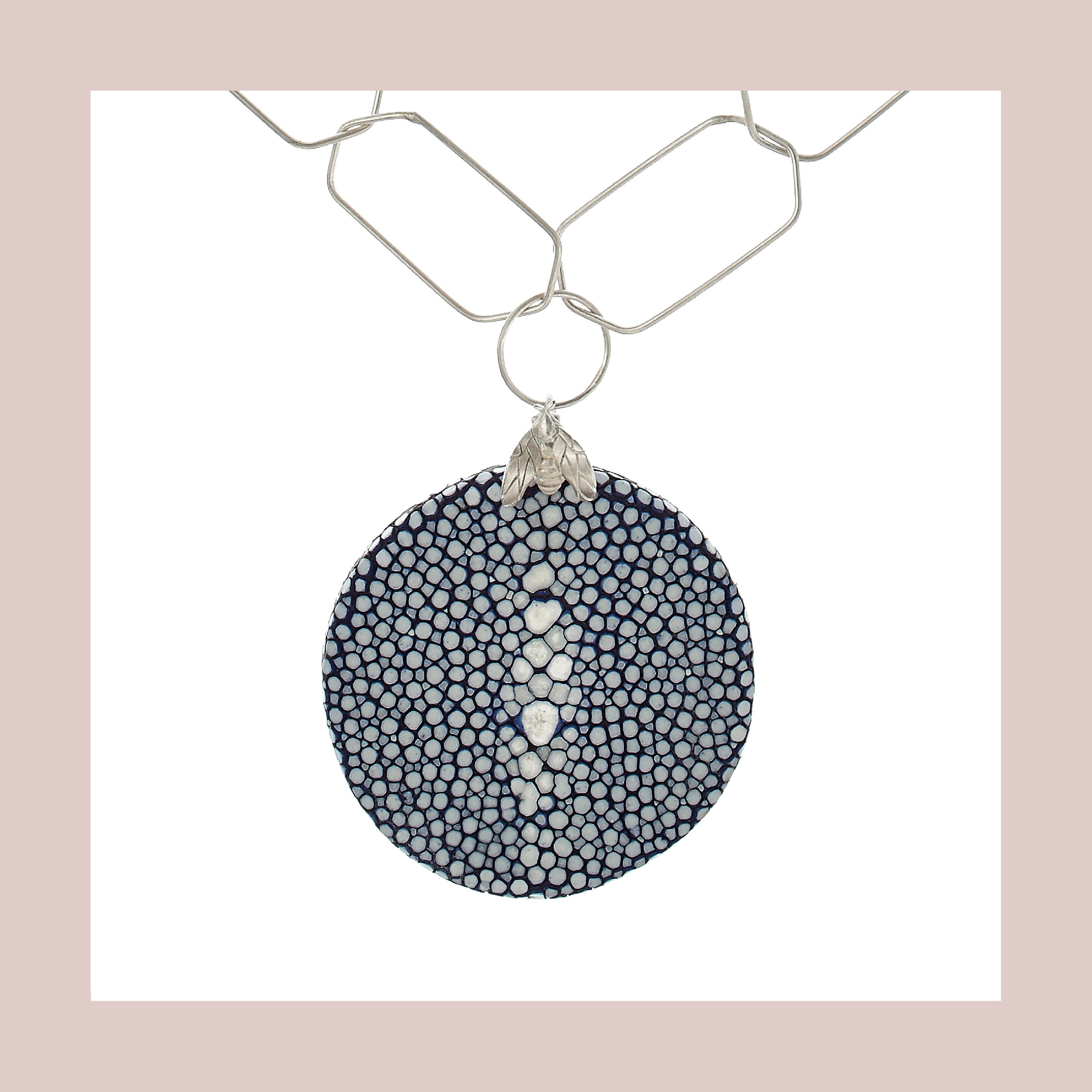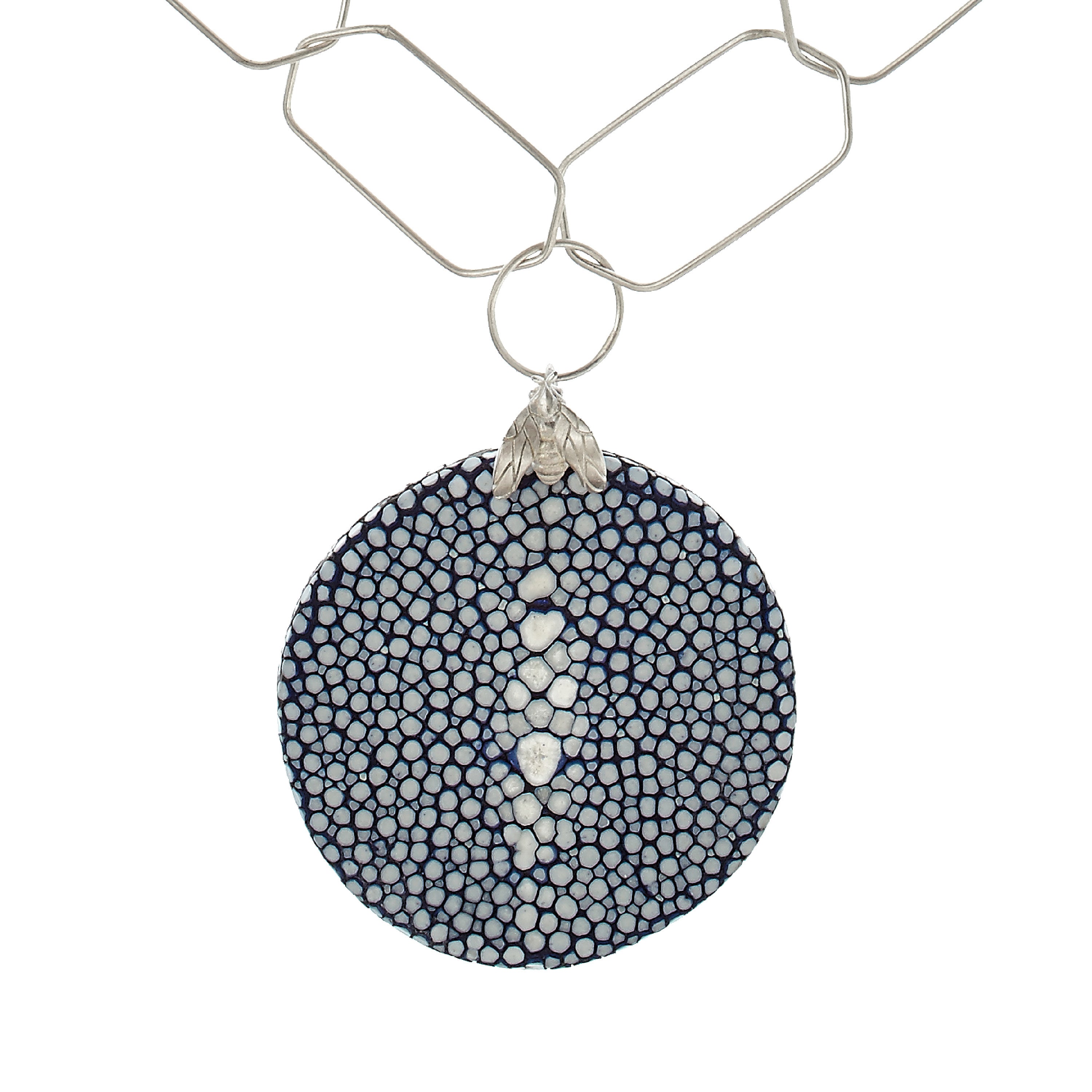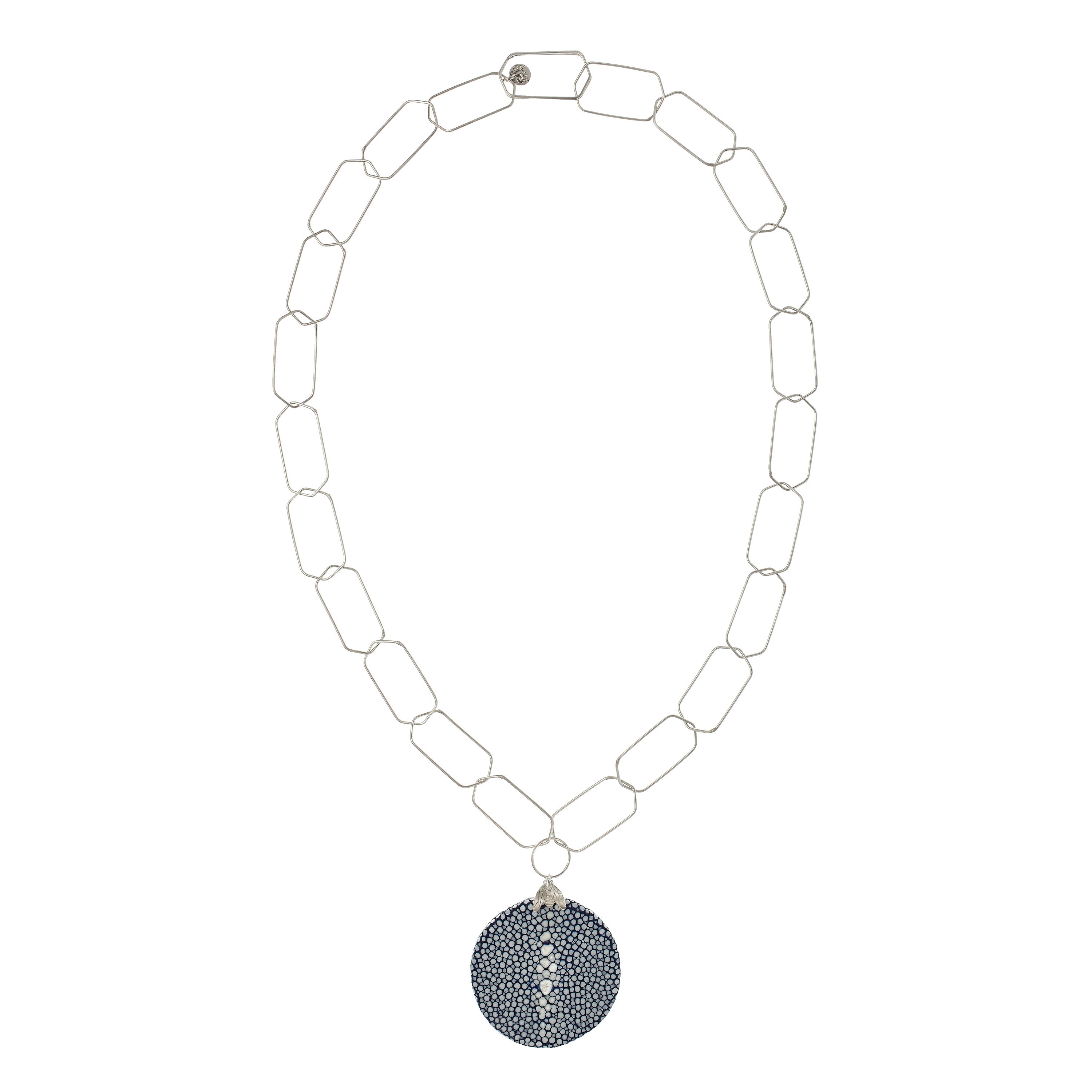 Bee Queen Large-Link Necklace with Galuchat Disc
The elongated hexagonal links of this necklace evoke honeycomb cells. The choice of stingray leather to cover the round pendant stems from the desire to revive the use of that ancient material also known as galuchat. It is, in fact, the precious surface a single silver bee stands out. This necklace is inspired by the invaluable insect that's the symbol of our future and hope of the planet. Like every jewel in the Bee Queen collection, it pays aesthetic homage to bees while contributing to their preservation. 5% of the purchase of this jewel will be donated to BeeLife European Beekeeping Coordination, a non-profit organization working to protect bees.
Learn more.
Material: sterling silver (AG 925), wooden medallion covered with  galuchat (stingray leather).
Handcrafted in Italy.
Necklace: length 90 cm. Pendant: diameter 6.4 cm.
Slight differences in the appearance and colour of the medallion may be detected due to the peculiarity of the galuchat leather which, along with the craftsmanship, makes each piece of jewelry absolutely unique.