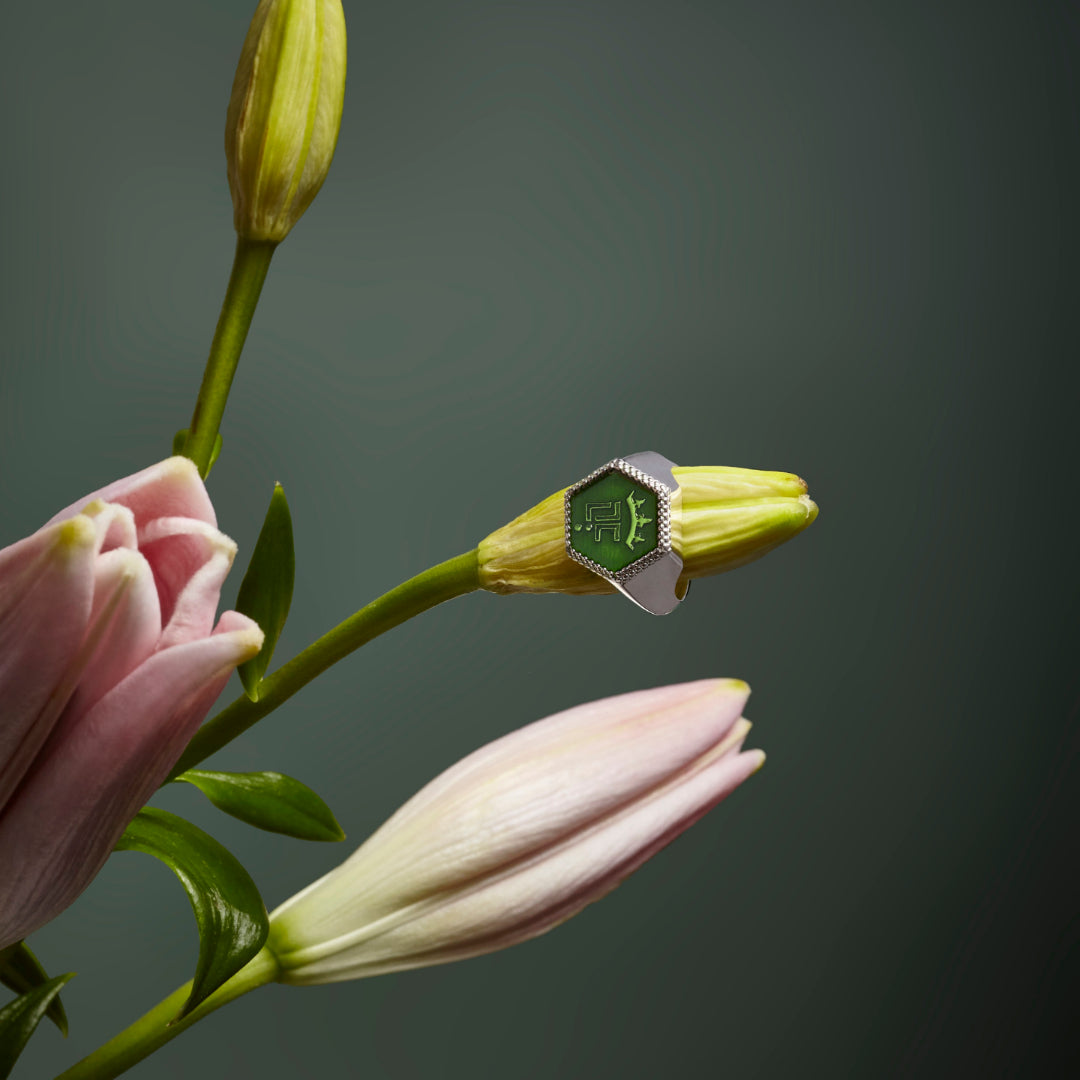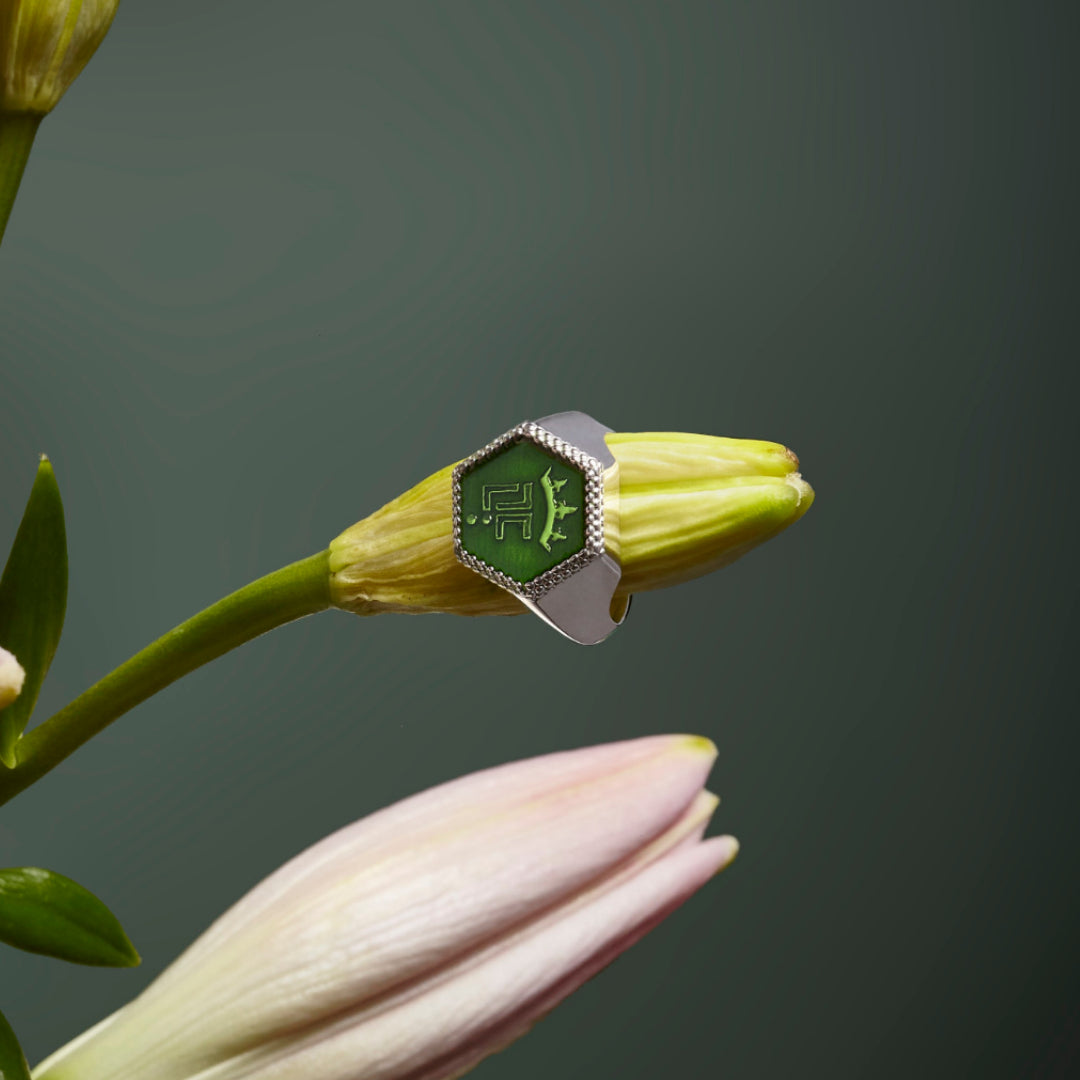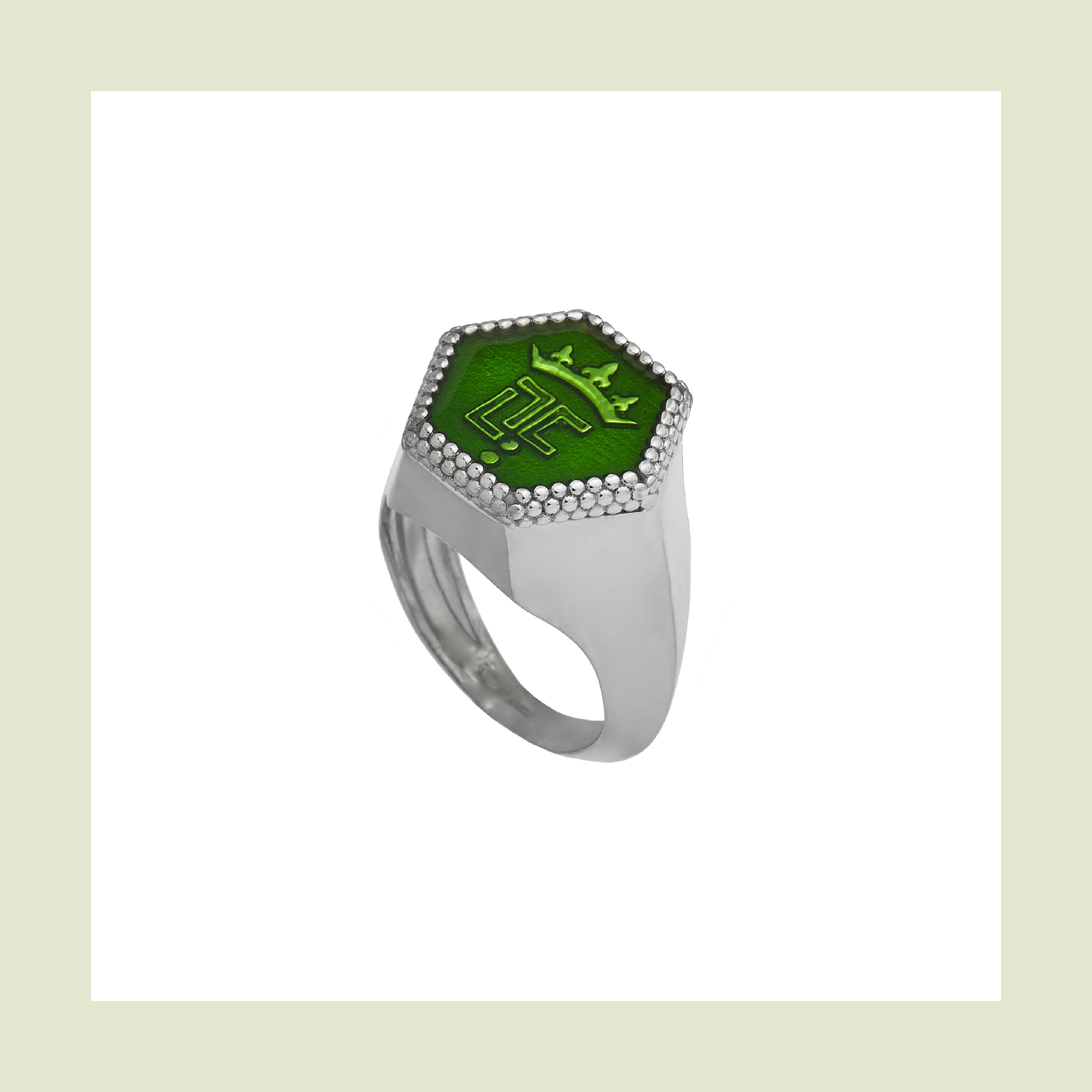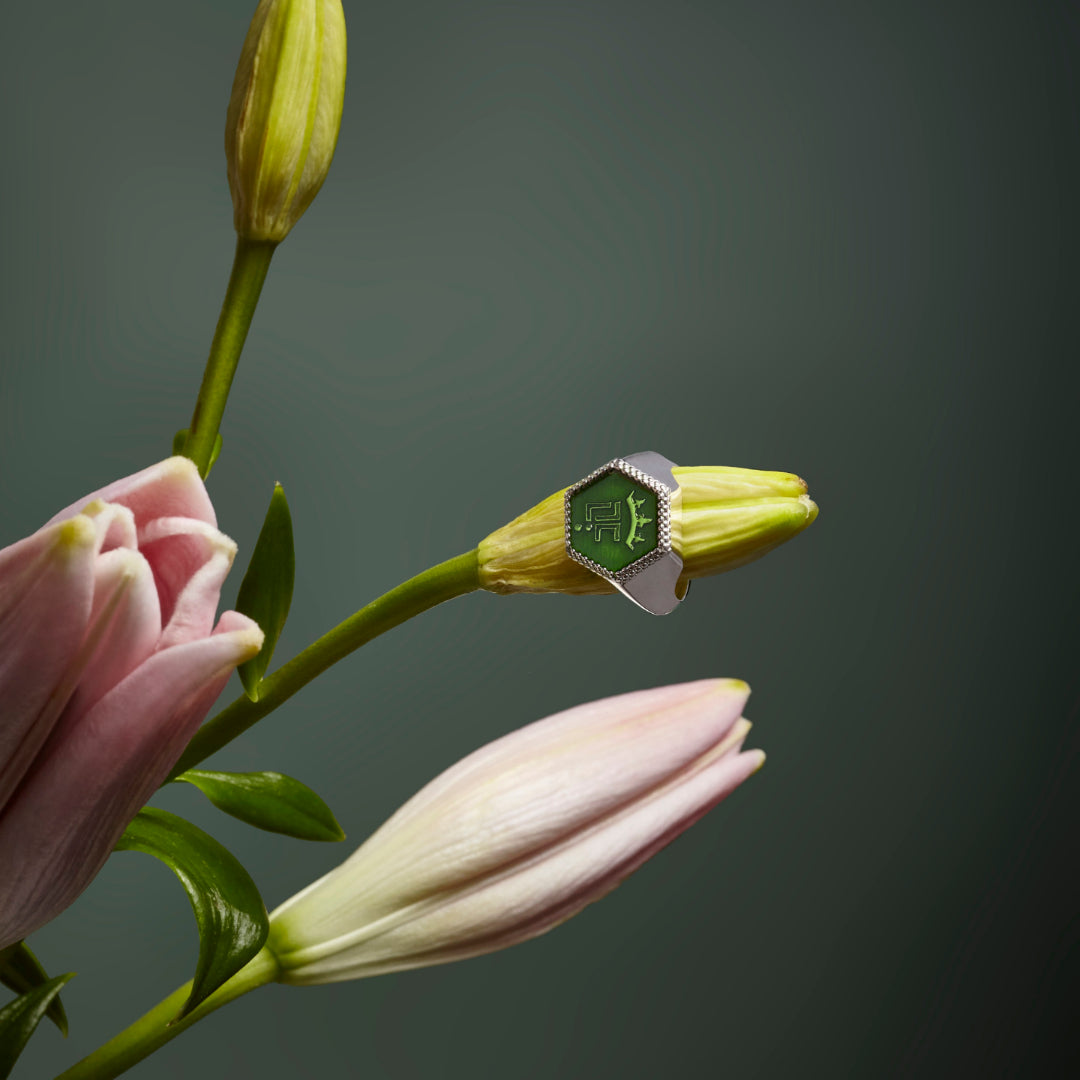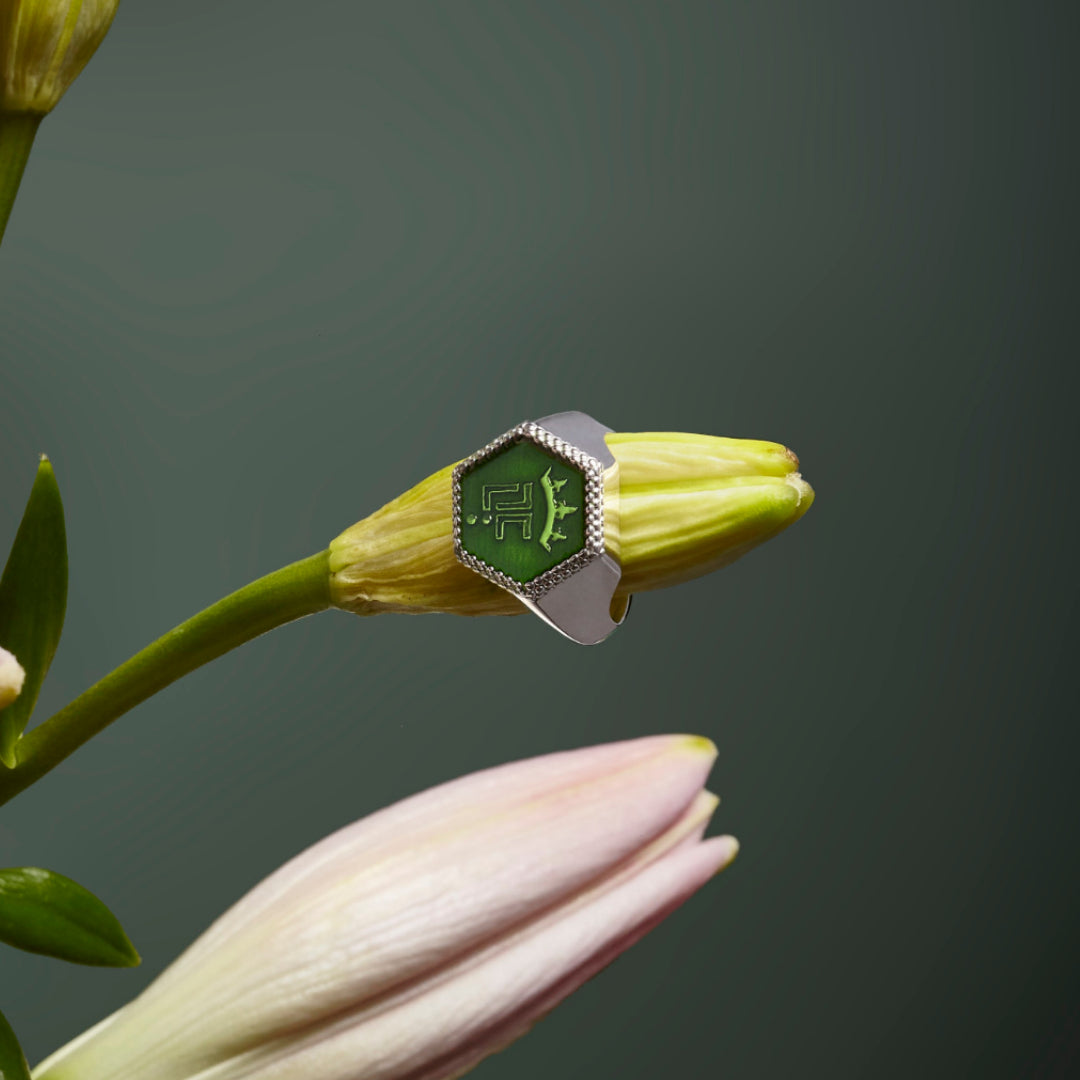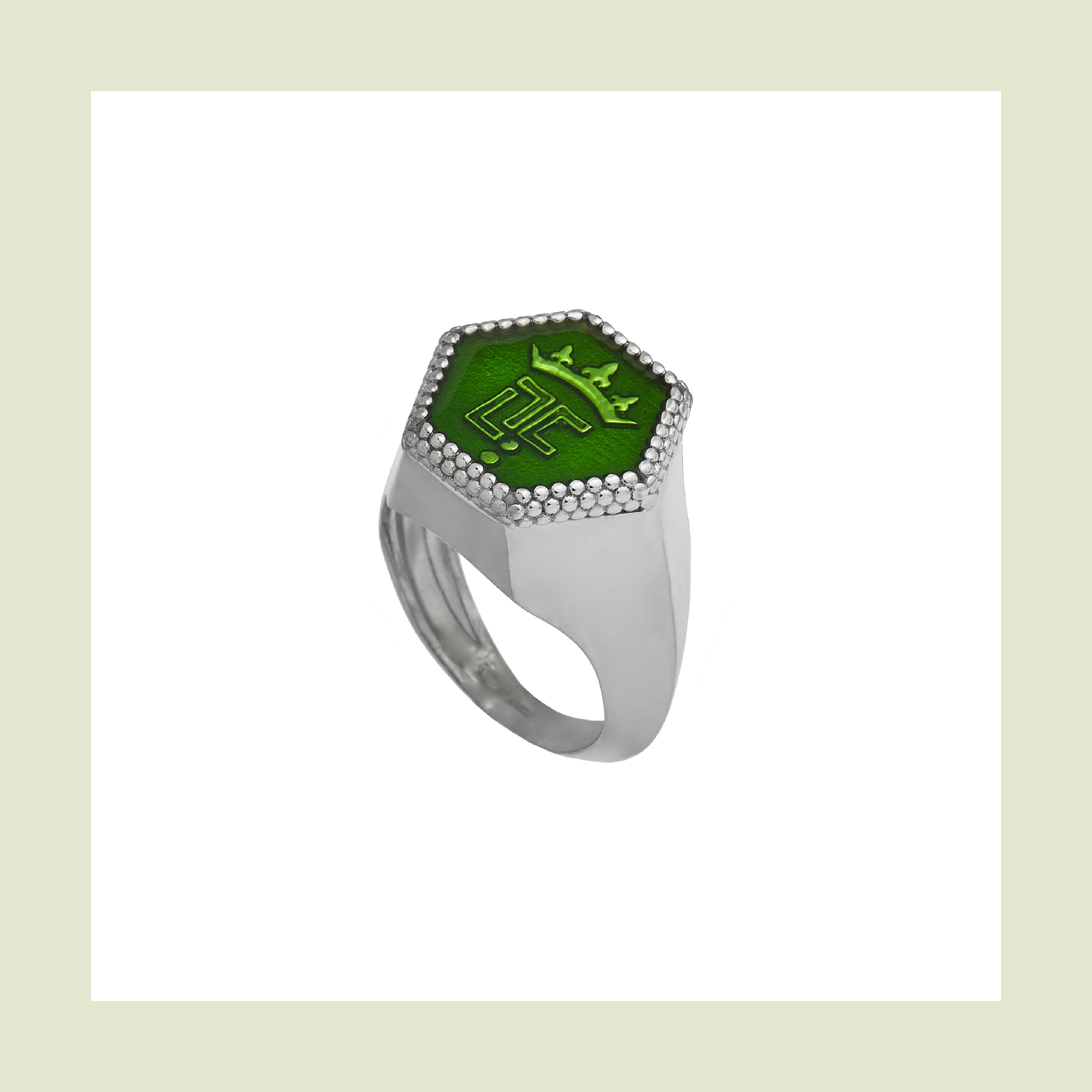 Bee Queen Hexagonal Signet Ring
The hexagonal shape of this signet ring evokes honeycomb cells; the texture is inspired by pollen. The transparent enamel reveals the logo topped by a fleur-de-lis crown. Like every jewel in the Bee Queen collection, this ring pays aesthetic homage to bees while contributing to their preservation. 5% of the purchase of this jewel will be donated to BeeLife European Beekeeping Coordination, a non-profit organization working to protect bees. Learn more.

Material: rhodium-plated sterling silver (AG 925), emerald green enamel.

Handcrafted in Italy.

Hexagon: height 1.45 cm, width 1.55 cm.

If the desired size is not in stock, please email contact@lorellatambericanal.com to place your order.

Slight changes in colour are a normal result of the artisanal process of hand-enameling.