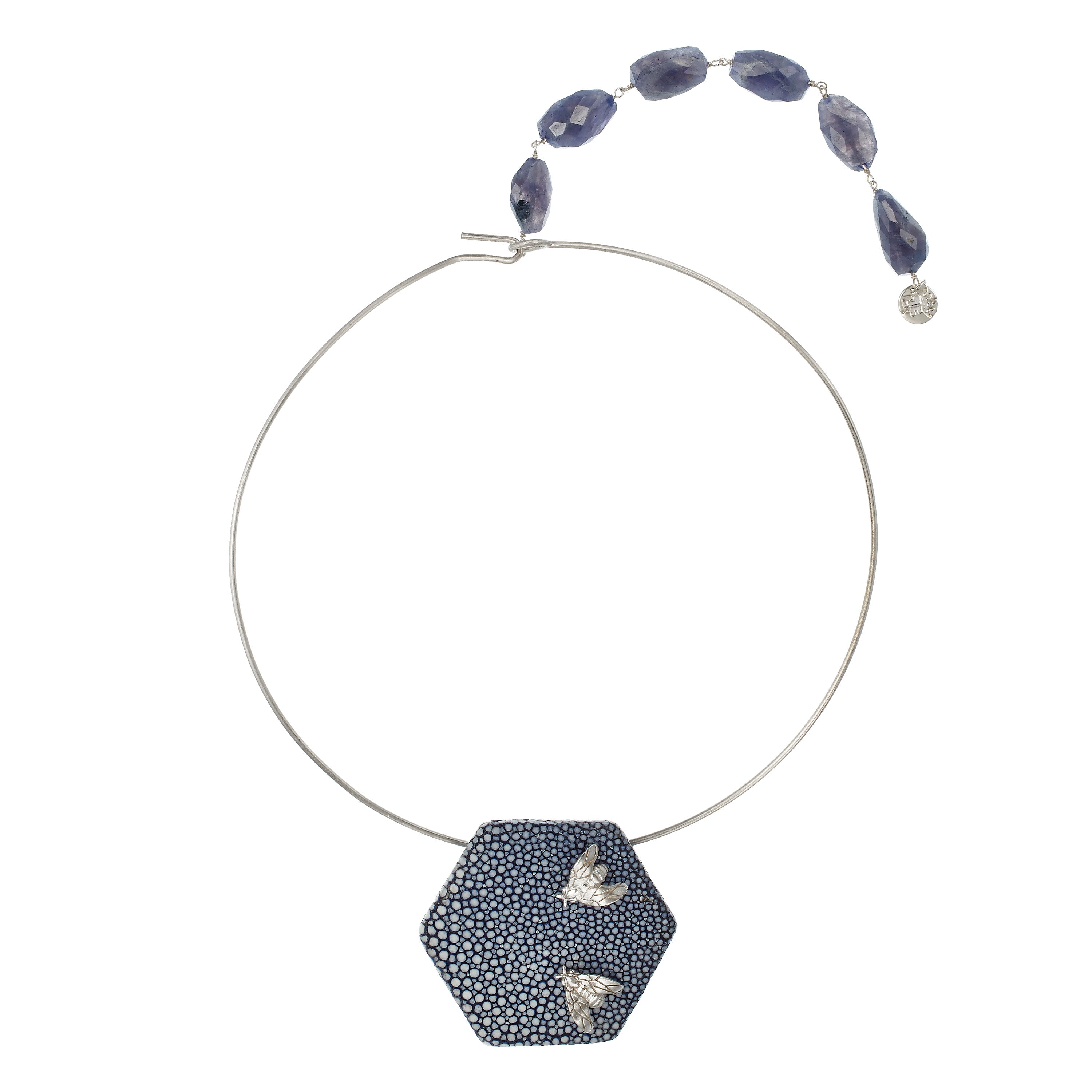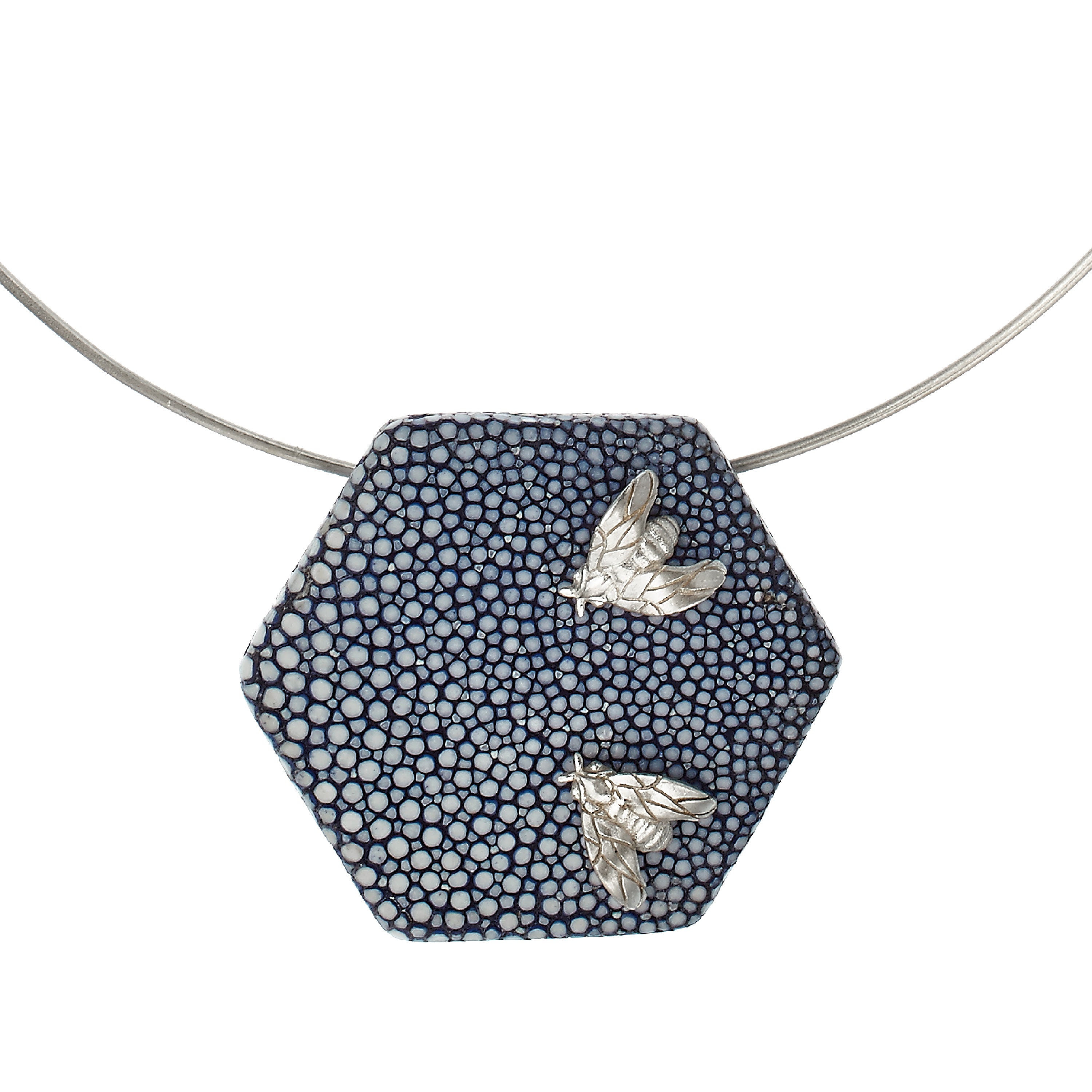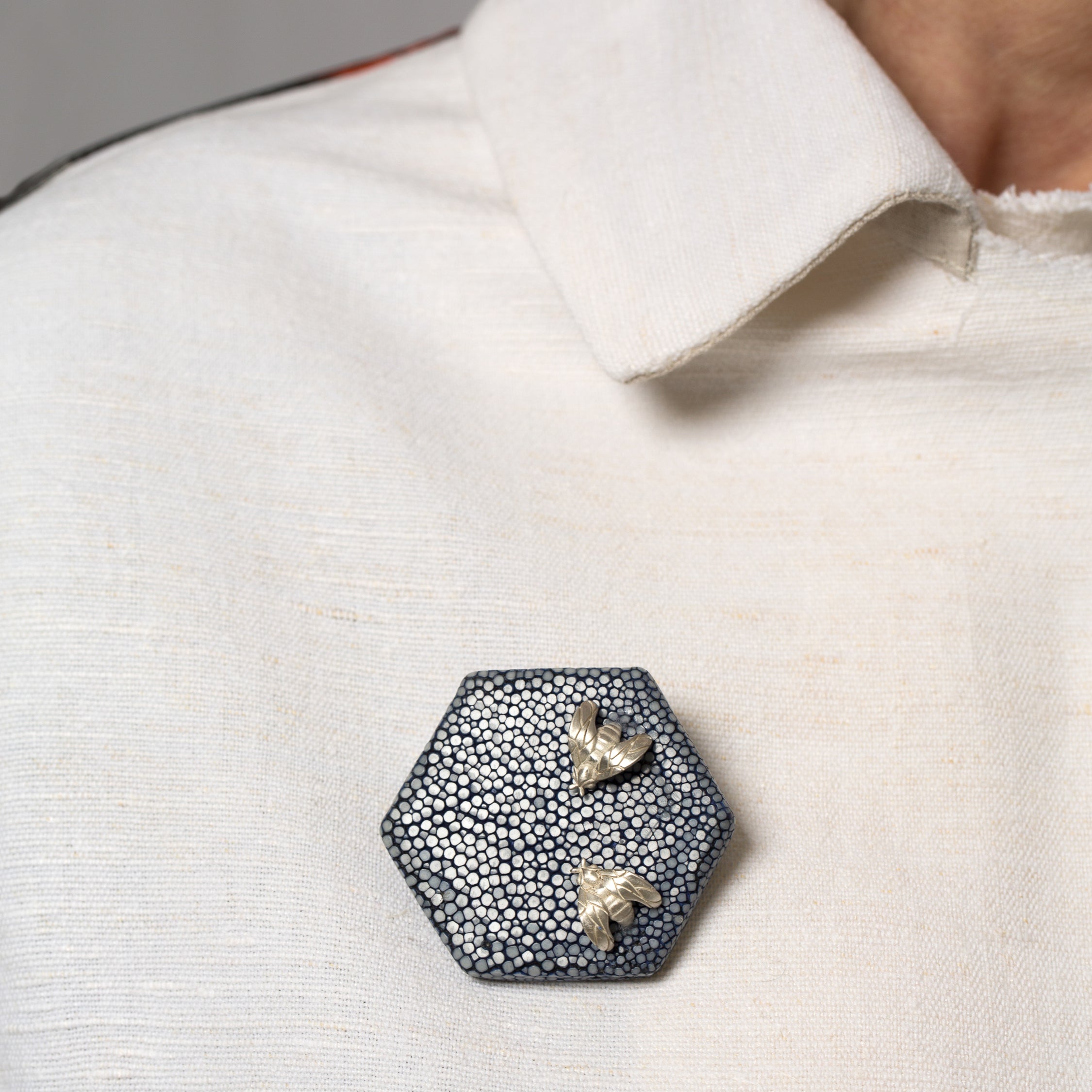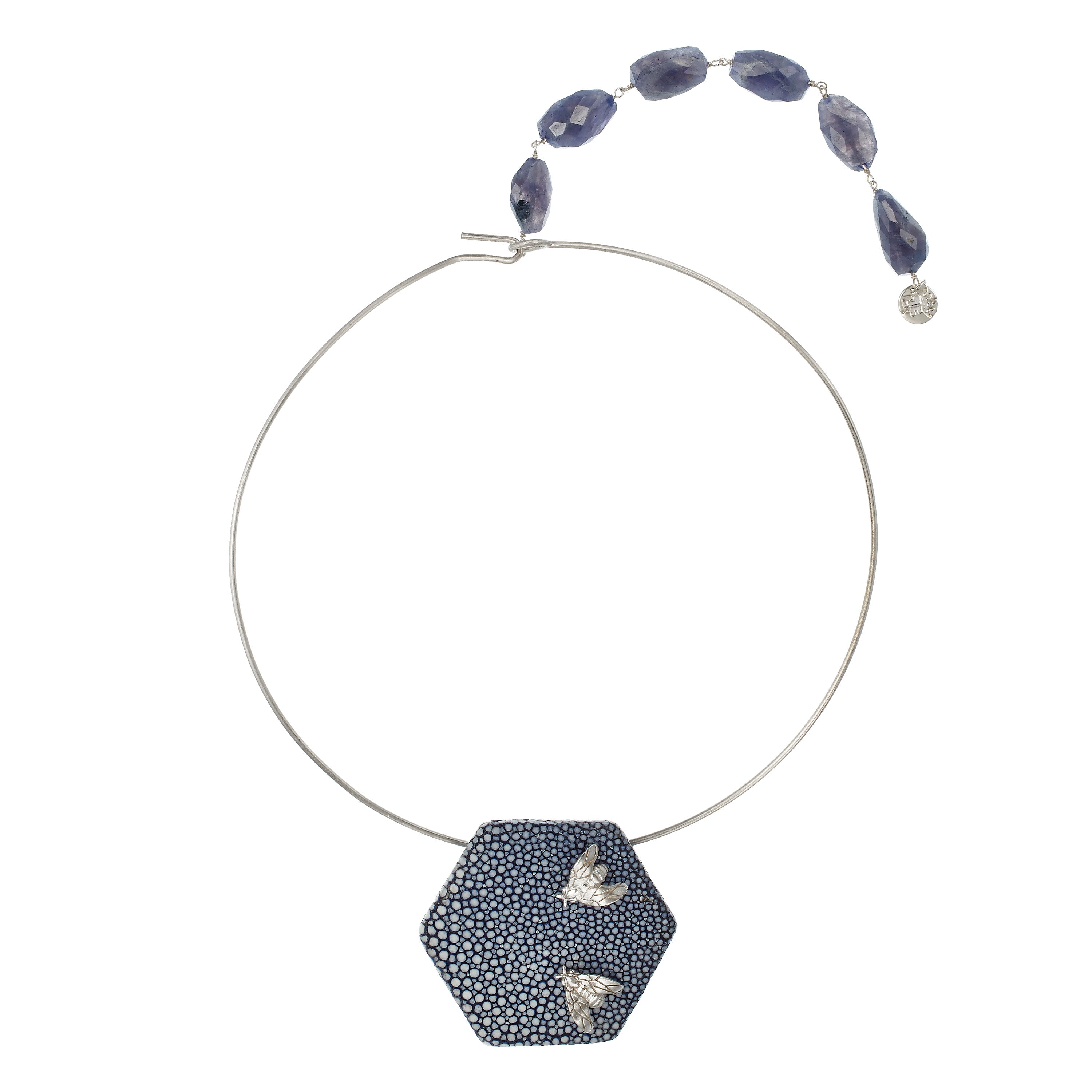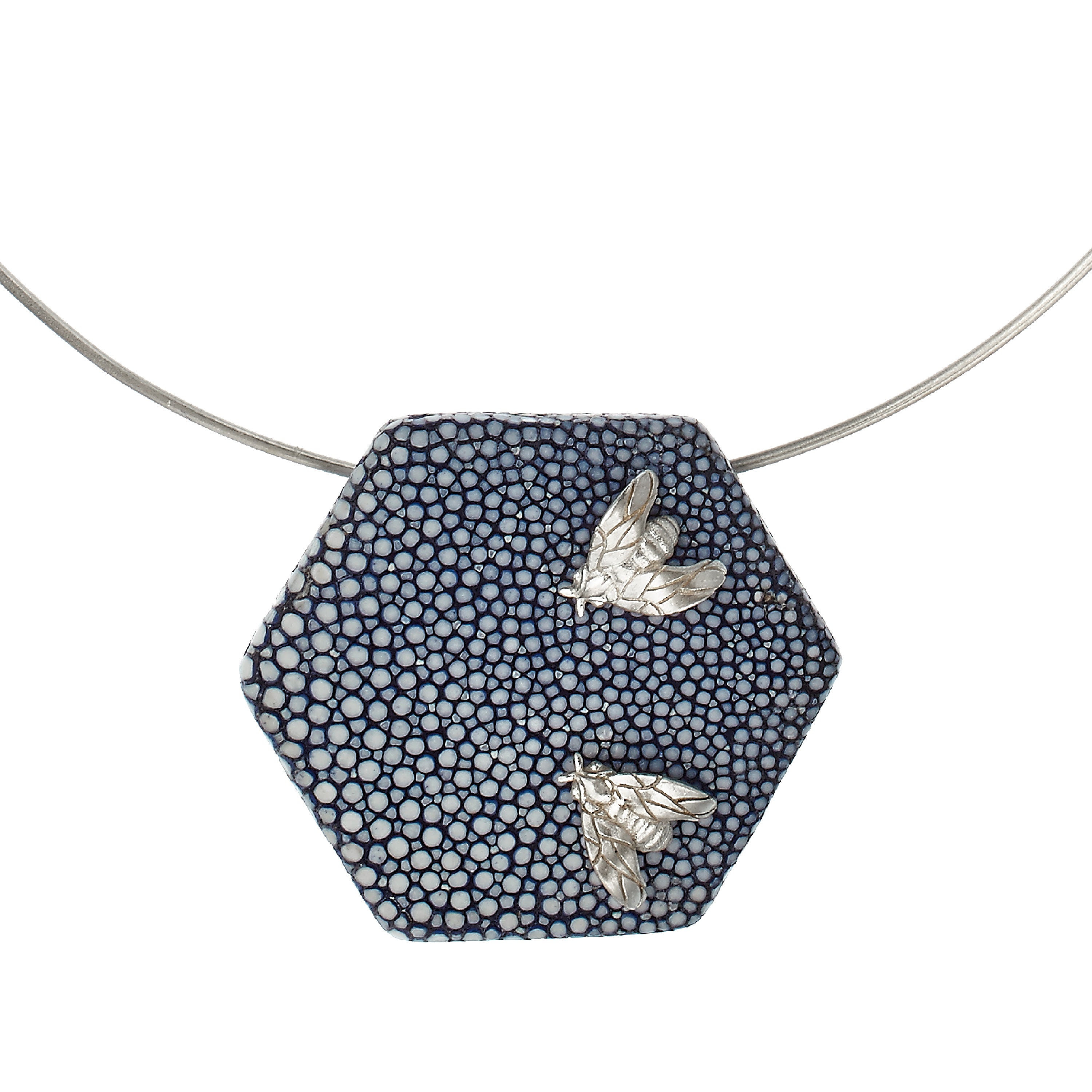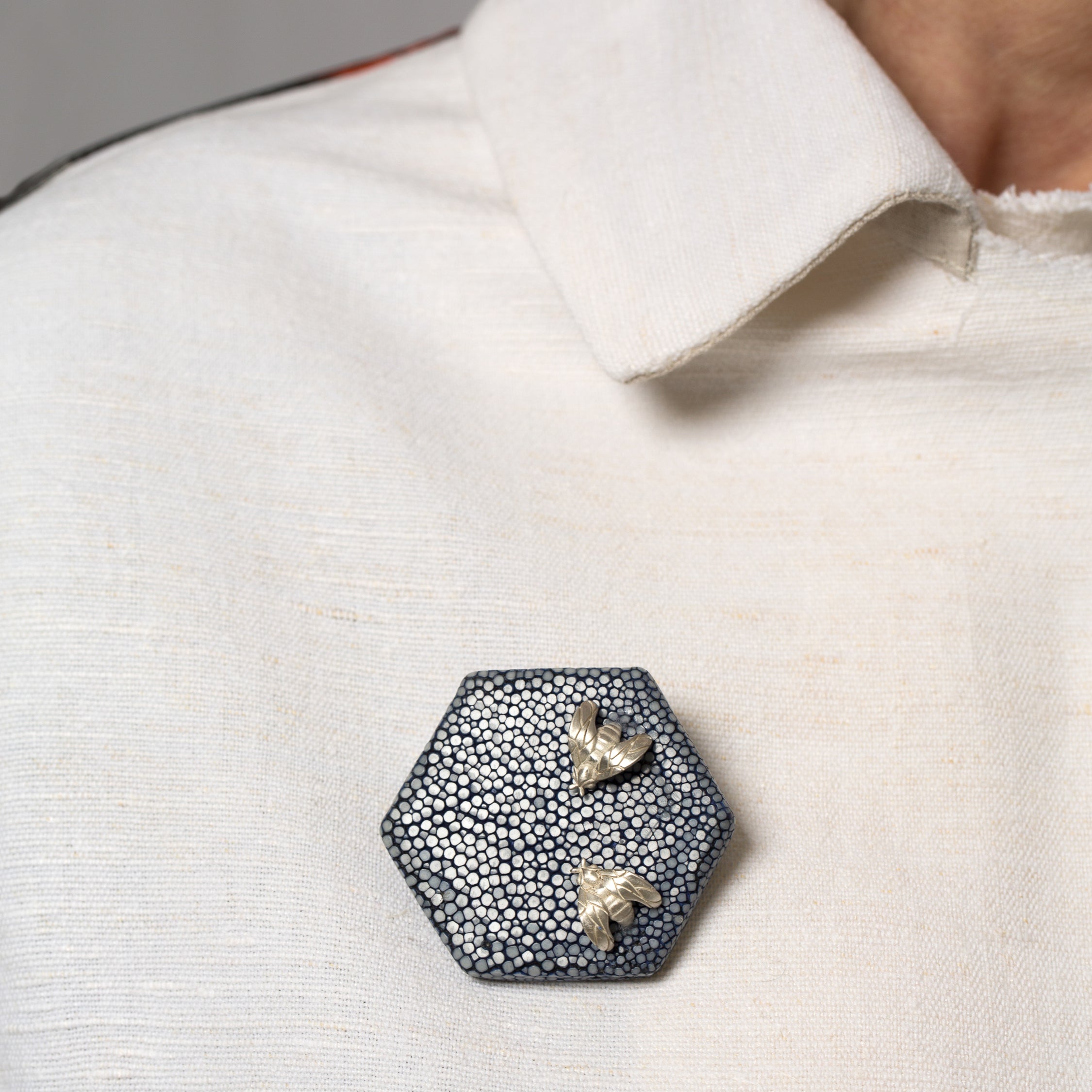 Bee Queen Collar with Galuchat Medallion and Iolite
The hexagonal shape of the central medallion of this circlet collar evokes honeycomb cells. The concept of the Bee Queen collar stems from the desire to revive the use of an ancient material, galuchat, or stingray leather, which serves as the precious surface two silver bees rest on. The circlet is a modular piece of jewelry that can be worn in different ways: as a collar with gemstones cascading freely down the back or as a brooch by using only the galuchat medallion which is easily removed from the collar. This versatile piece of jewelry suits different outfits and the mood of the wearer. Like every jewel in the Bee Queen collection, this collar pays aesthetic homage to bees while contributing to their preservation. 5% of the purchase of this jewel will be donated to BeeLife European Beekeeping Coordination, a non-profit organization working to protect bees.
Learn more.
Material: rhodium plated sterling silver (AG 925) and iolite, wooden medallion covered with galuchat (stingray leather).
Handcrafted in Italy.
Circumference: 47 cm. Hexagon: height 6 cm, width 5.3 cm.
Gemstone colour and shape can vary slightly with respect to the photos. Slight differences in the appearance and colour of the medallion may also be detected due to the peculiarity of the galuchat leather which, along with the craftsmanship, makes each piece of jewelry absolutely unique.