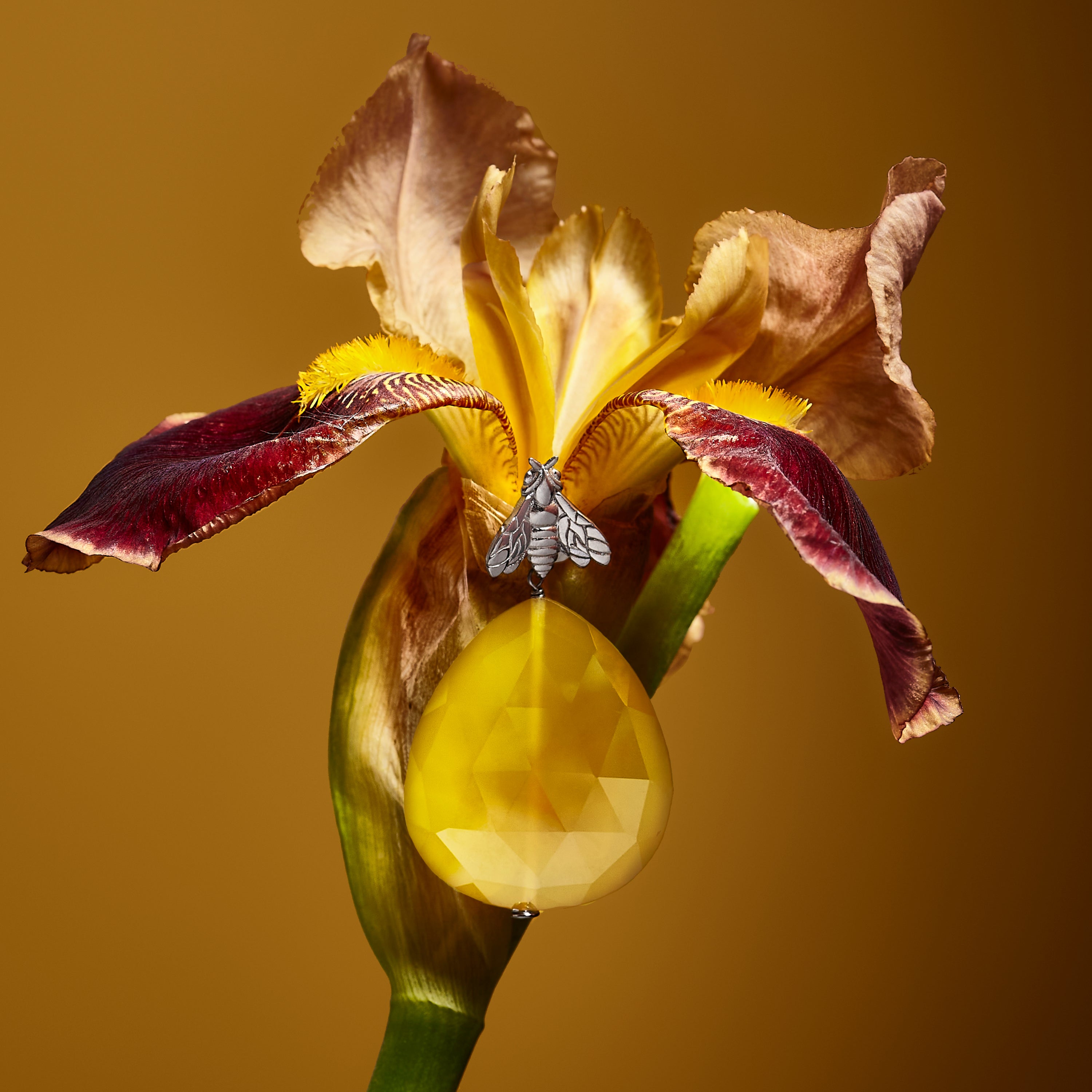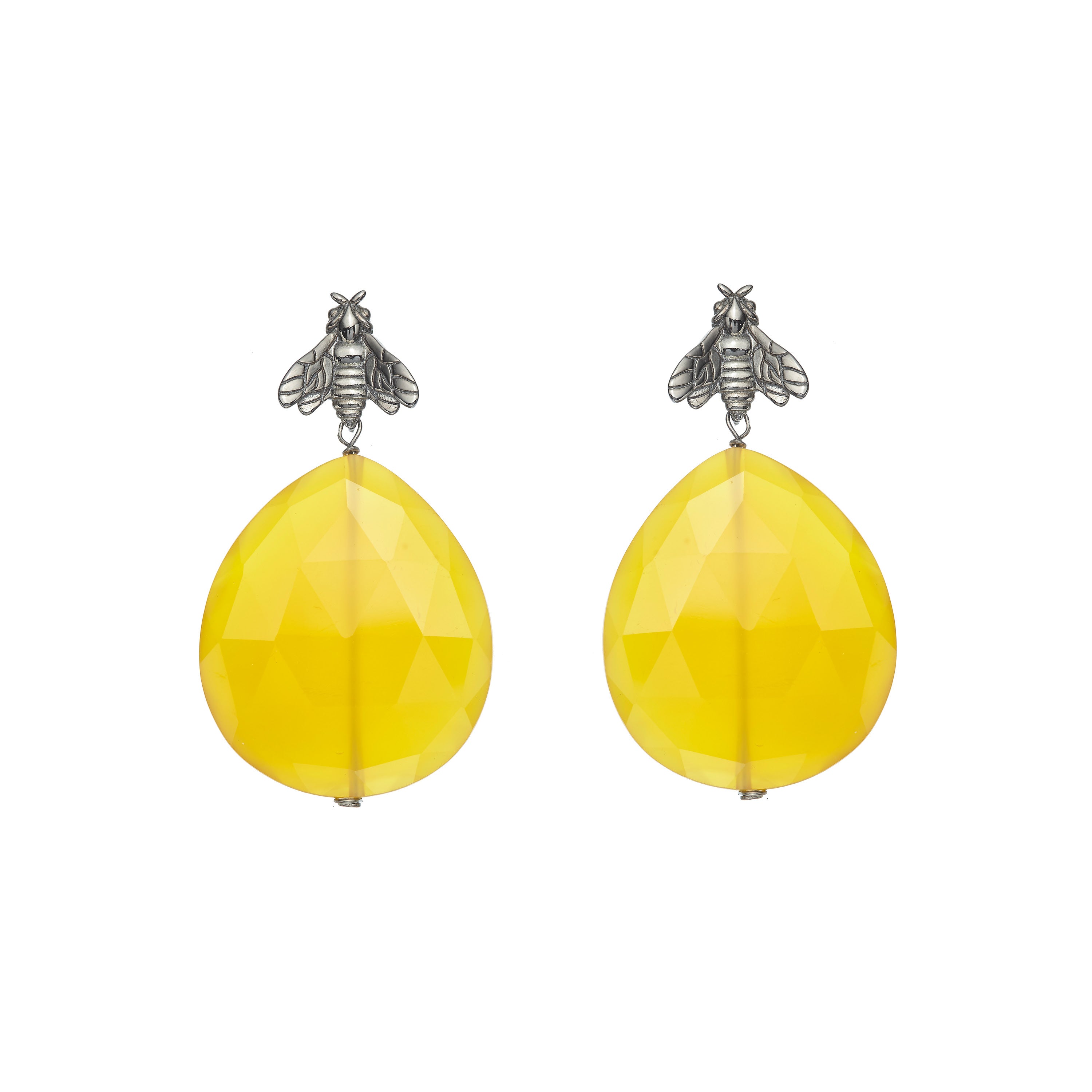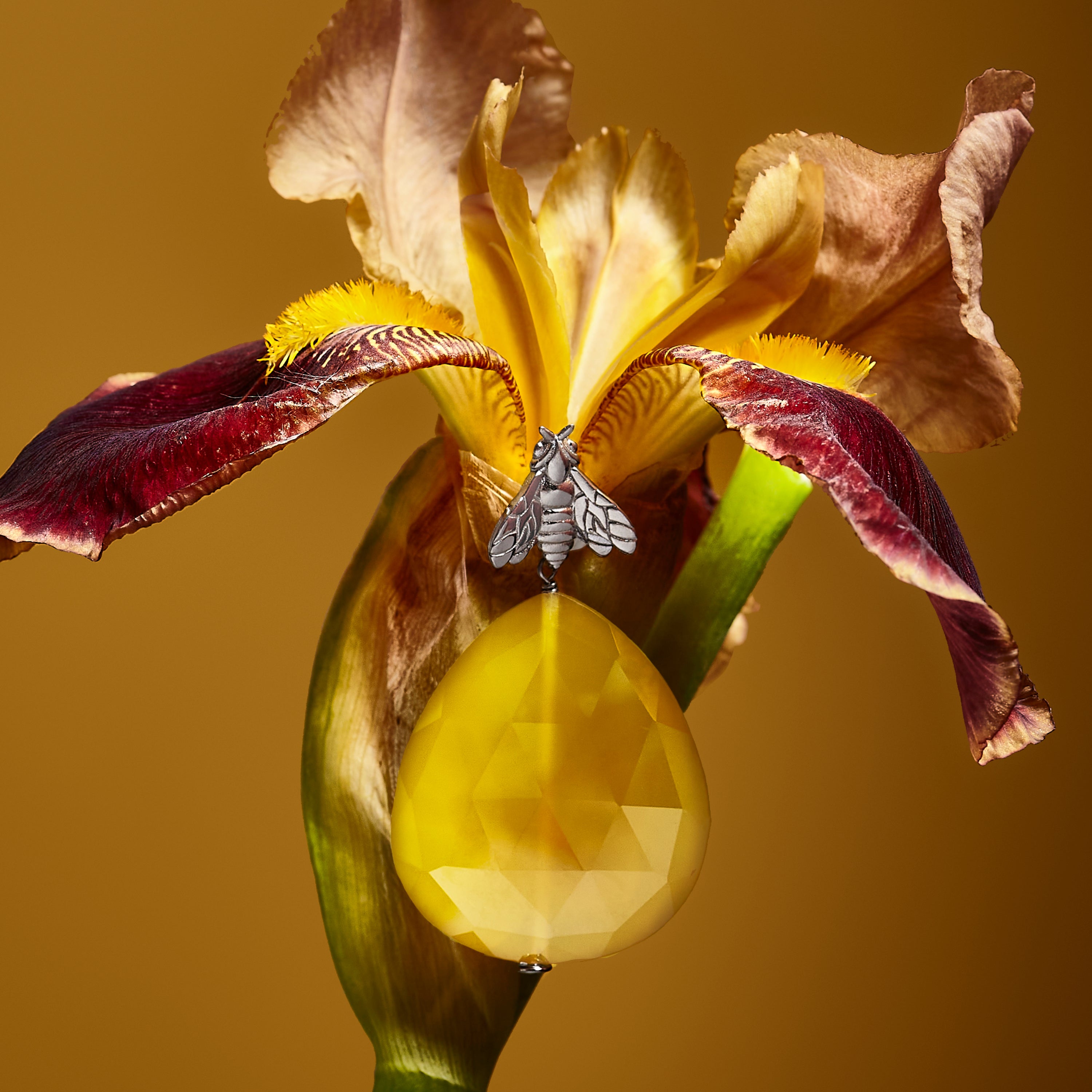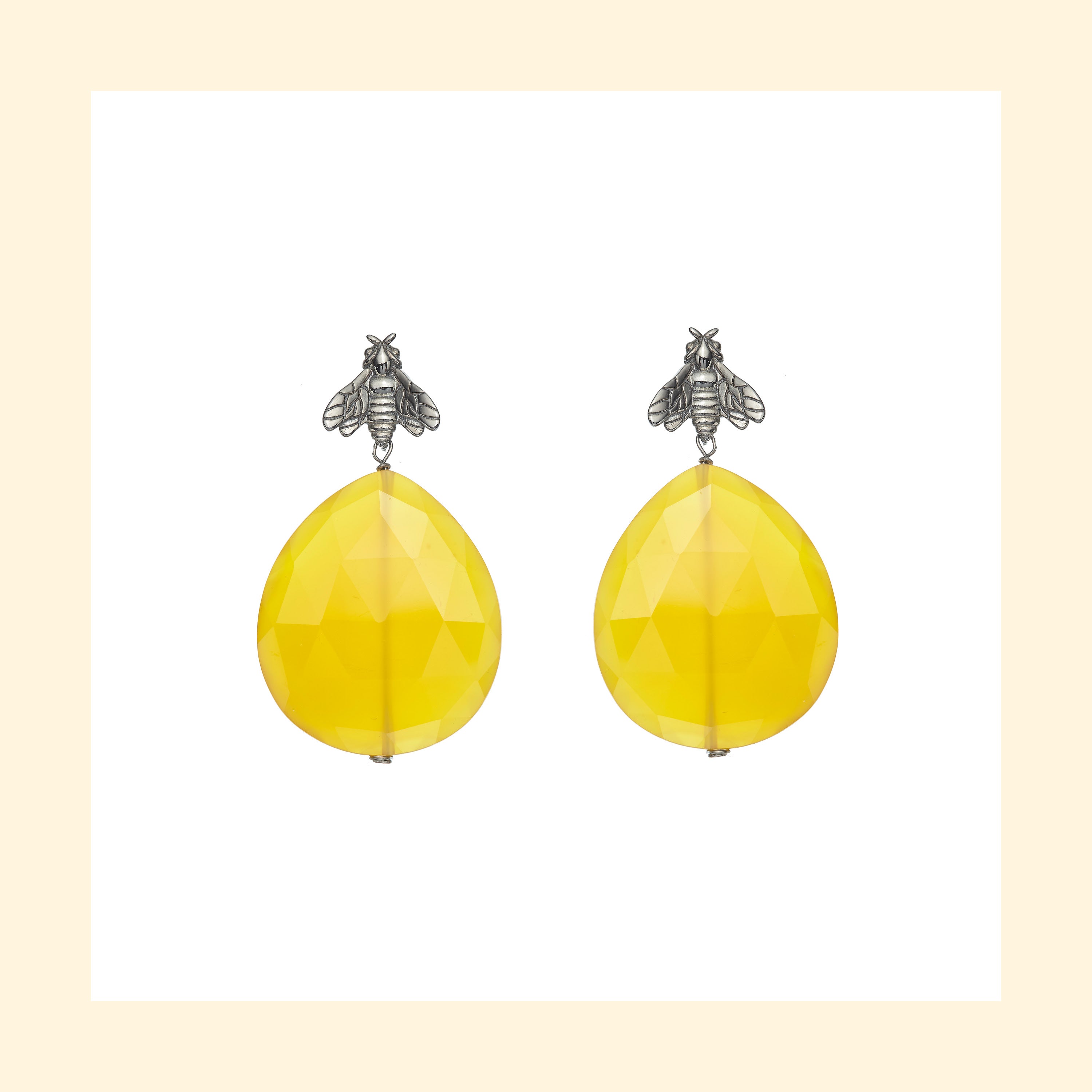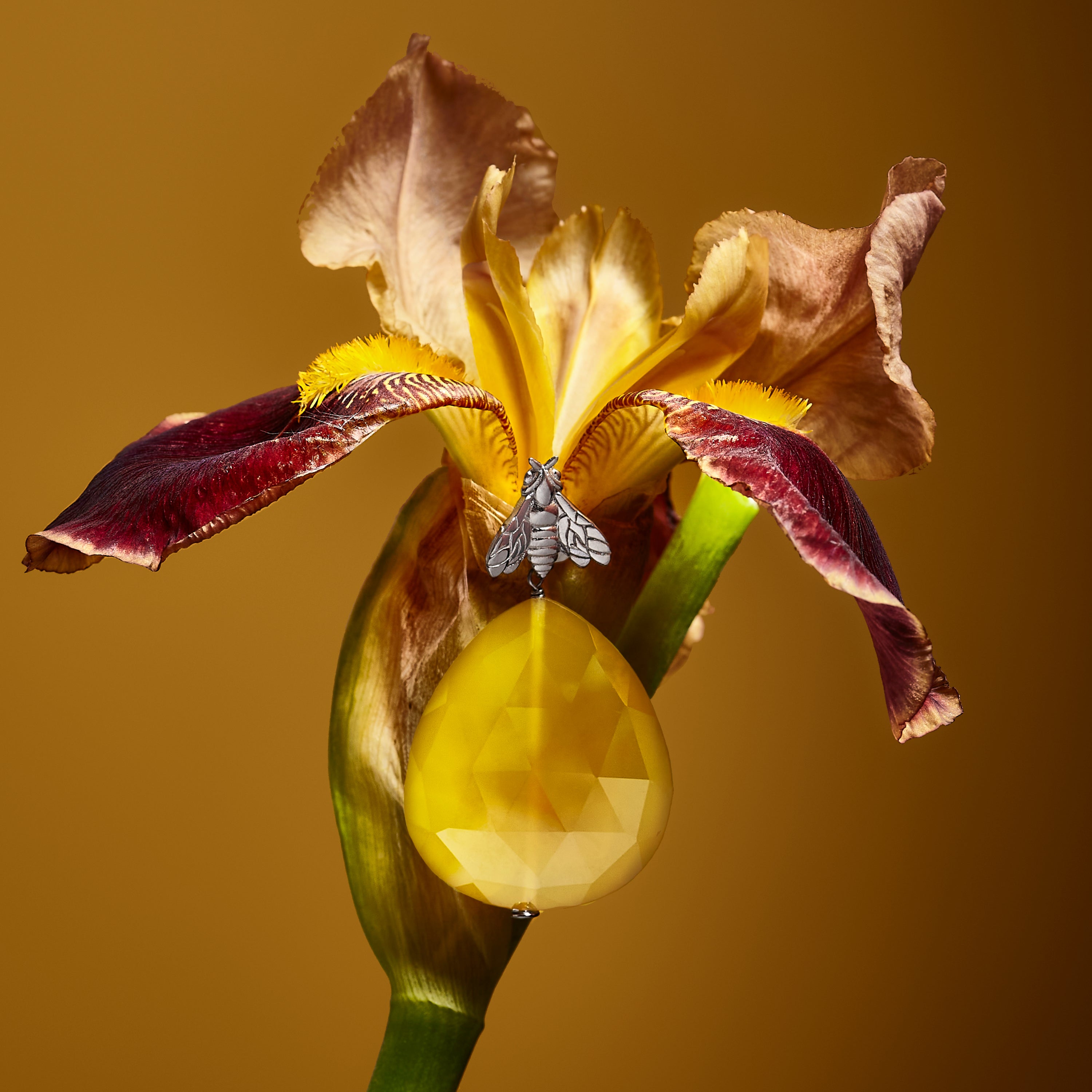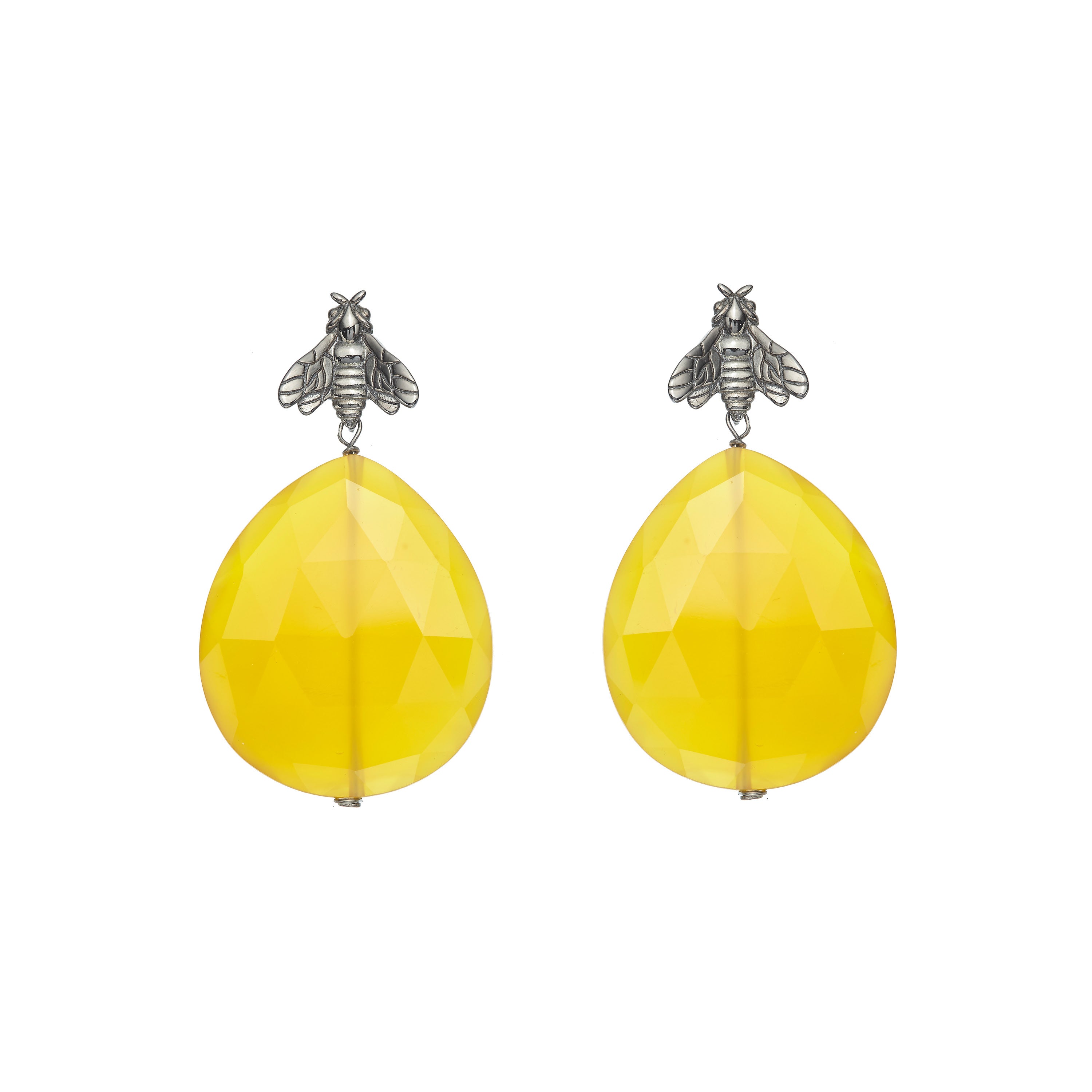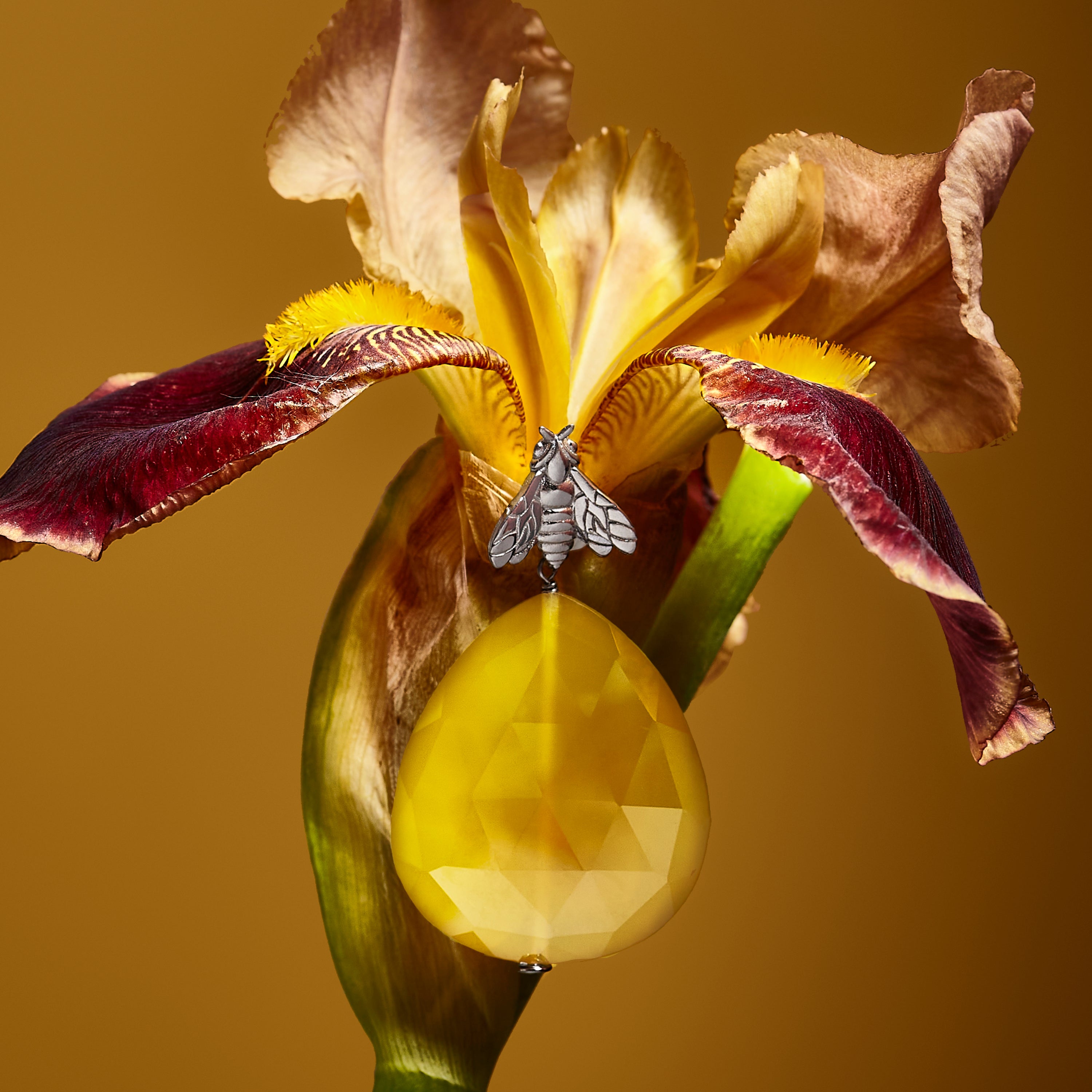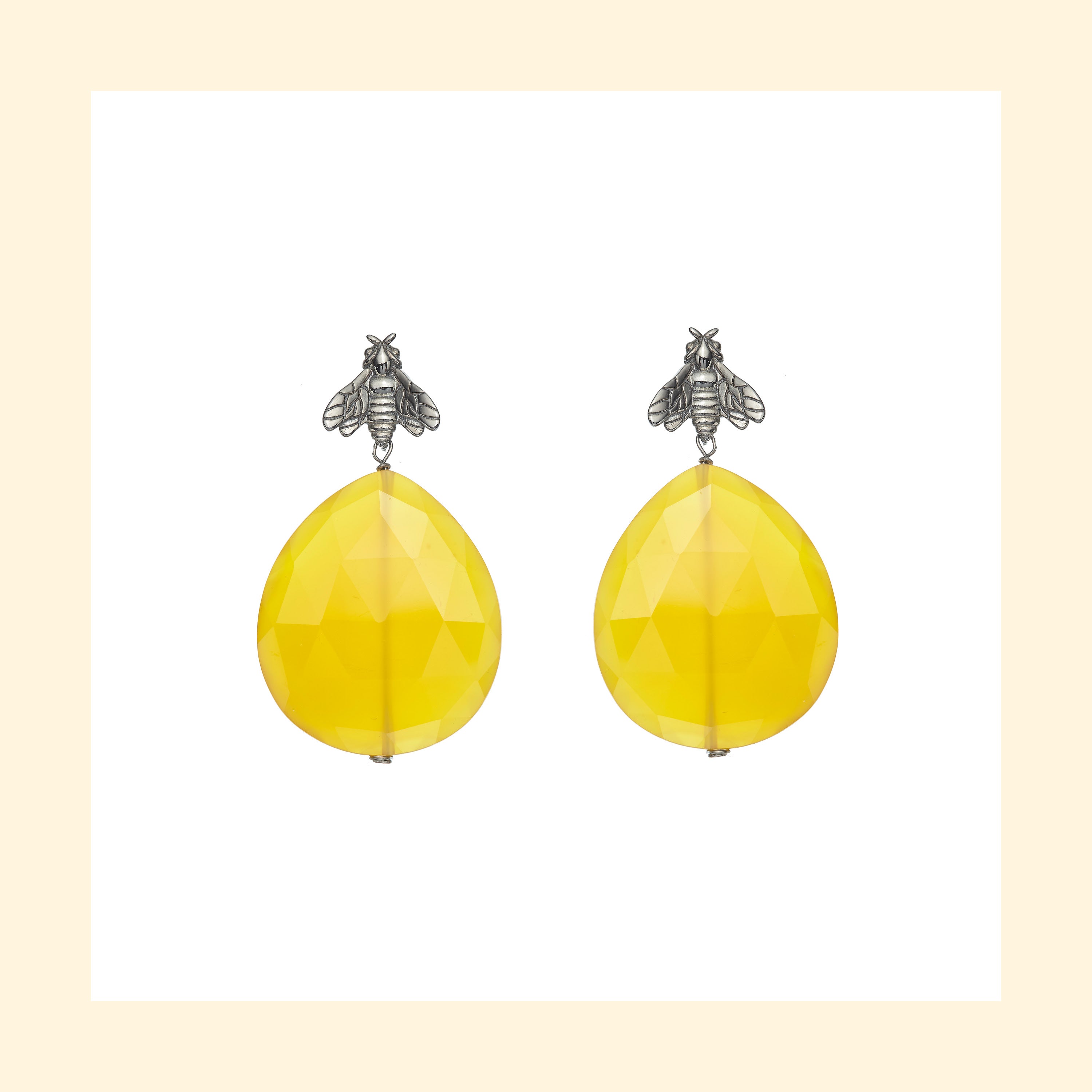 Bee Queen Pendant Earrings with Chalcedony Drop
A single bee rests on the lobe, embellished by a dangling drop of yellow chalcedony. These pendant earrings are inspired by the precious insect that's the symbol of our future and hope of the planet. Like every jewel in the Bee Queen collection, these earrings pay aesthetic homage to bees while contributing to their preservation. 5% of the purchase of these earrings will be donated to BeeLife European Beekeeping Coordination, a non-profit organization working to protect bees.
Learn more.
Material: ruthenium plated sterling silver (AG 925), drop cut yellow chalcedony.
Handcrafted in Italy.
Length 5.1 cm, weight 13 gr.
Gemstone colour can vary slightly with respect to the photos.