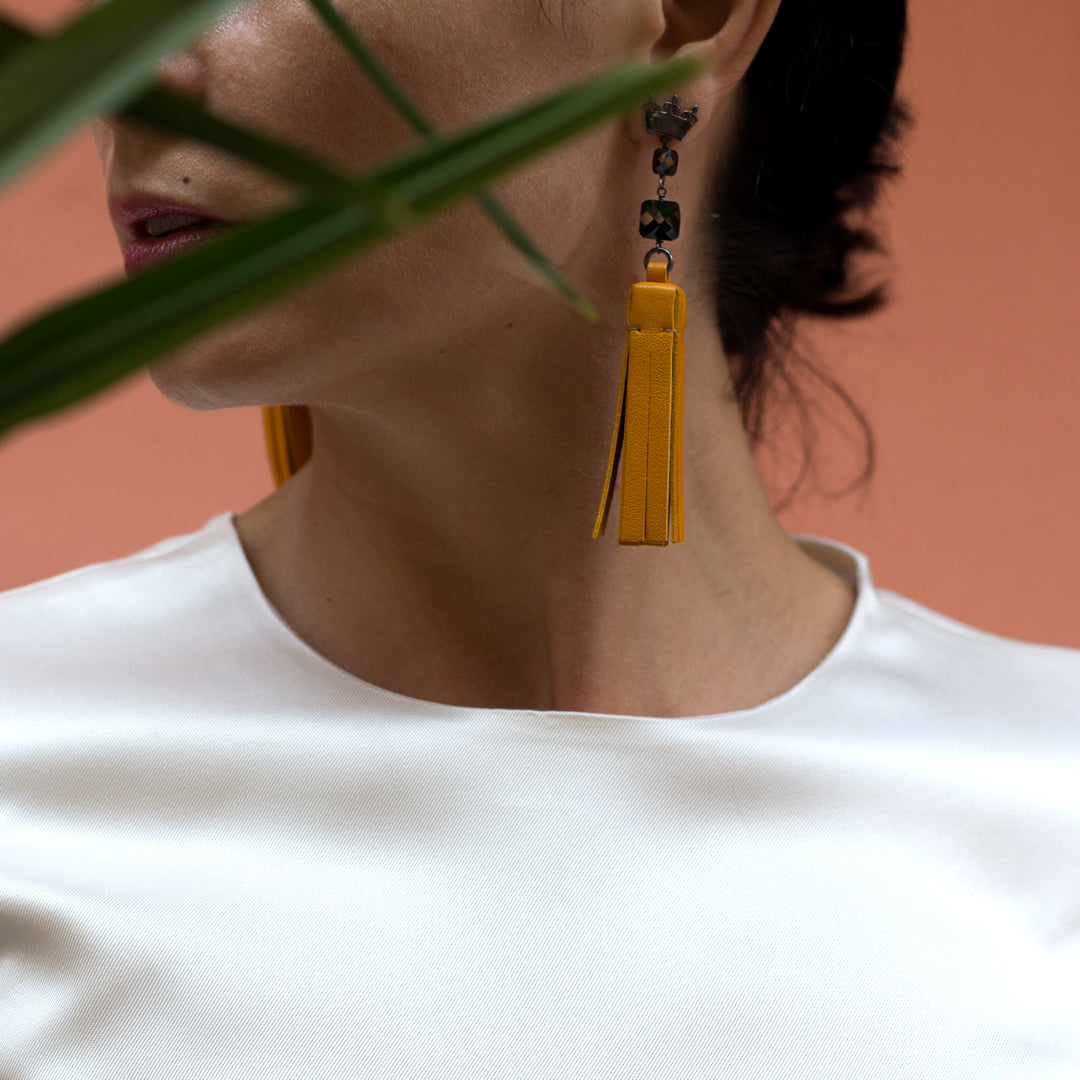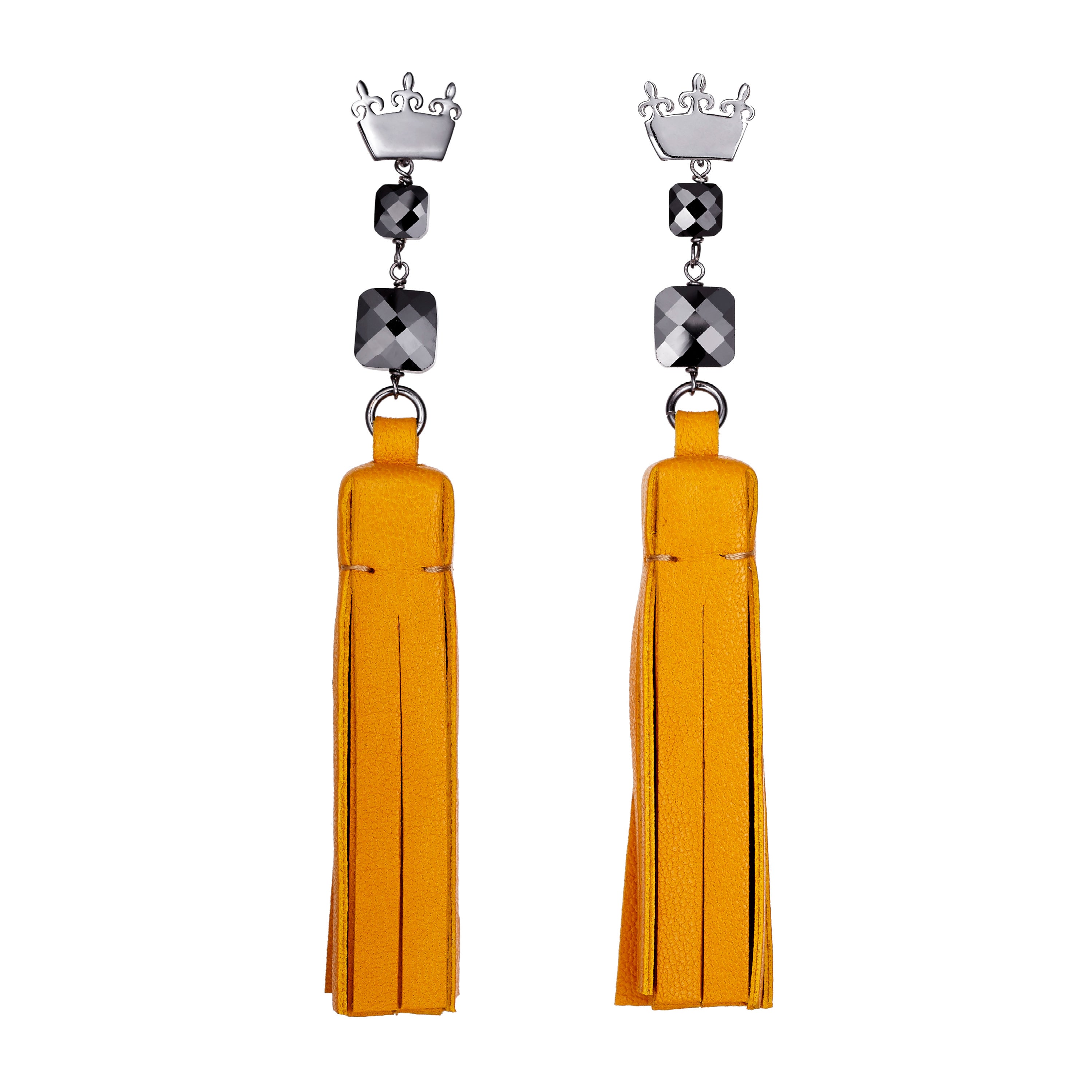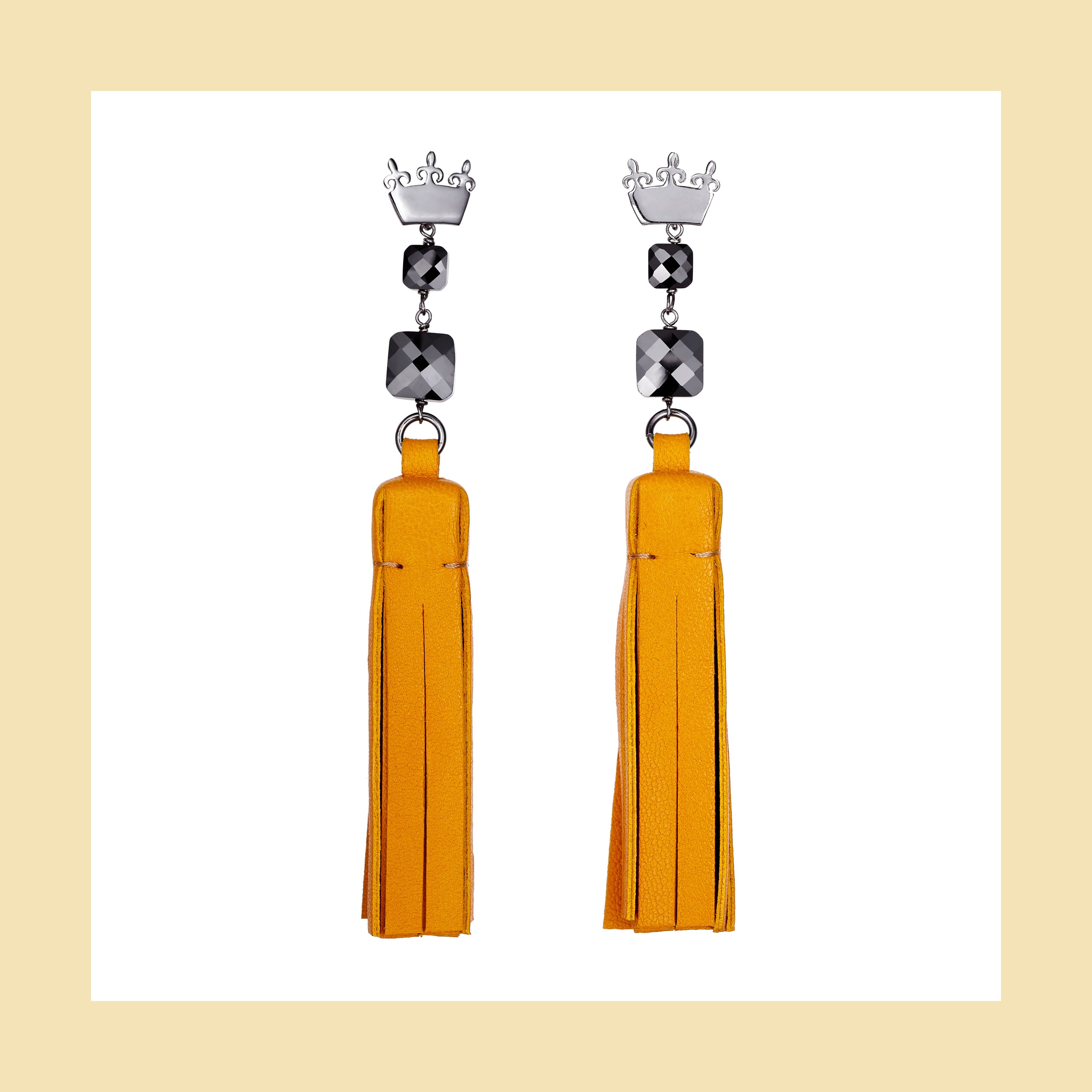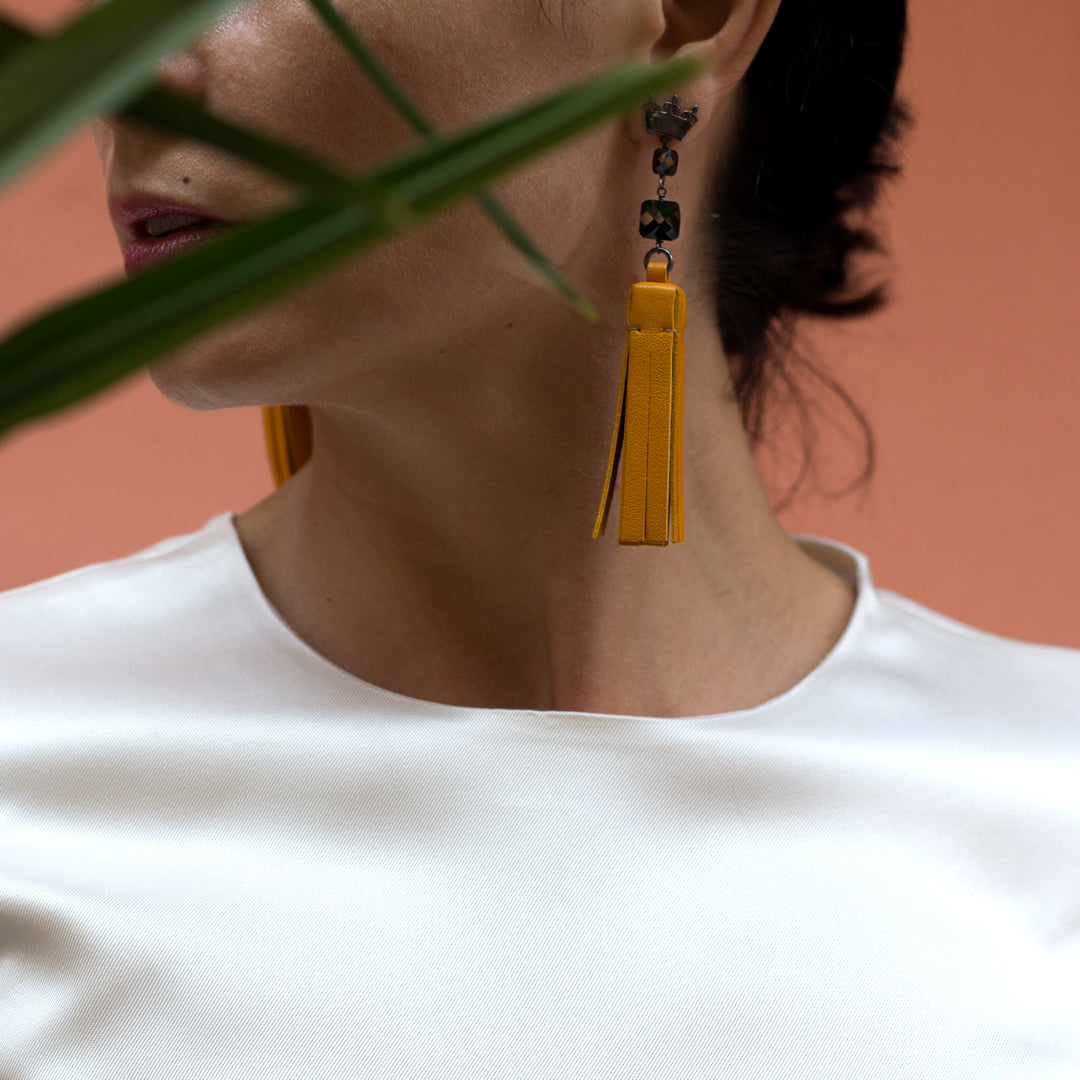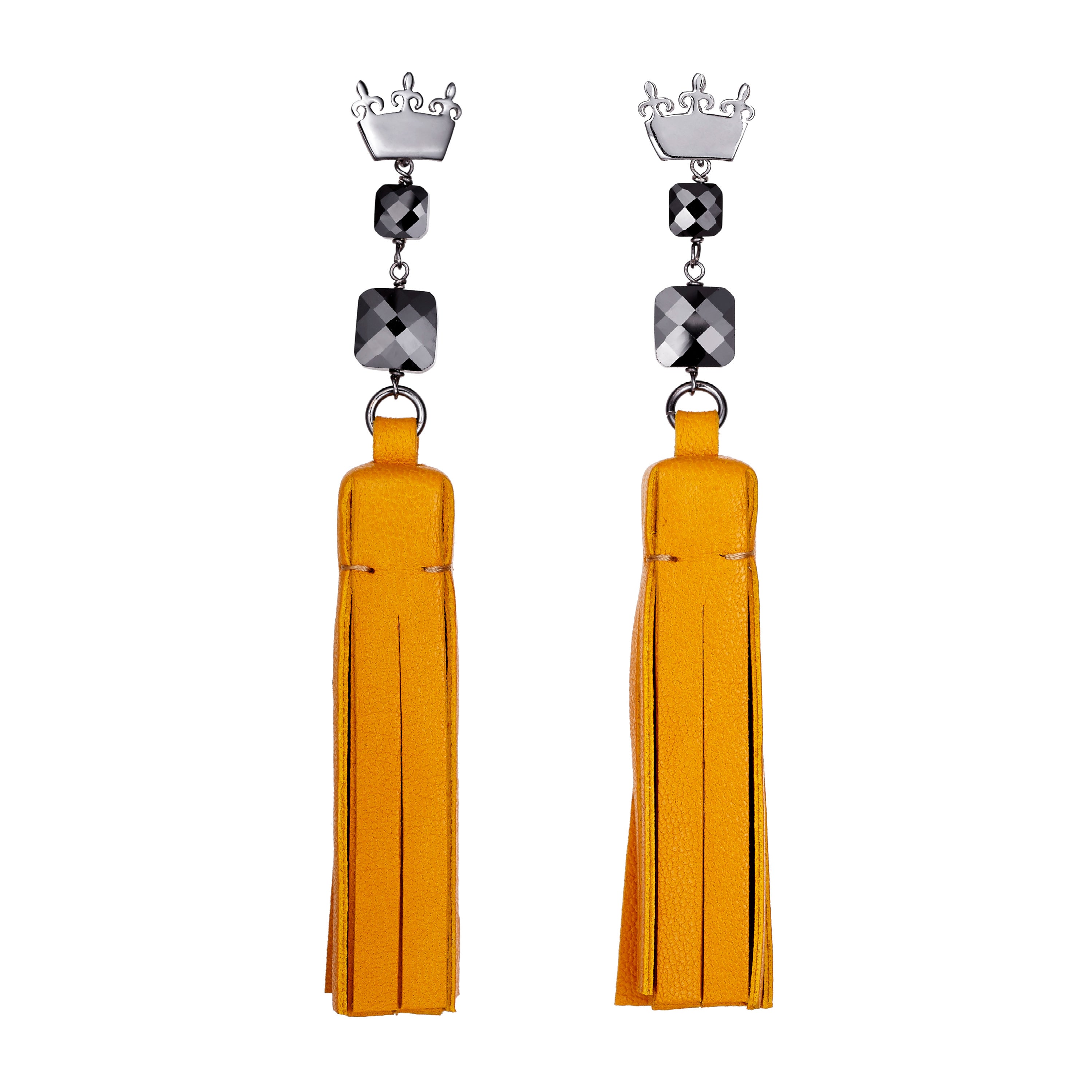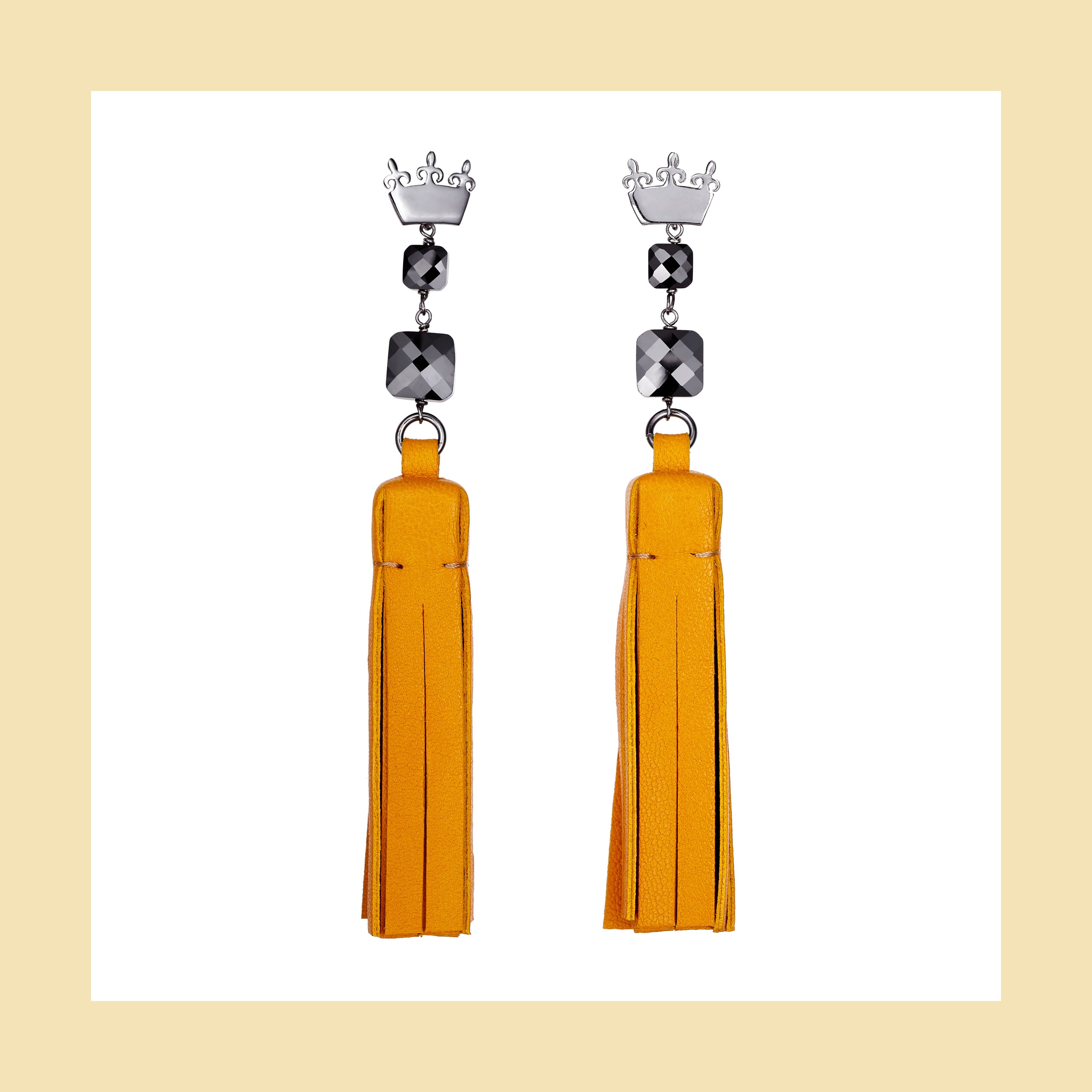 Tassel "Square" Earrings with Honey Leather and Zircons
Pendant earrings with a soft honey leather tassel, embellished with square-cut, black zircons hanging from a fleur-de-lis crown (emblem of the brand) which adorns the lobe. Thanks to craftsmanship (and unexpected material juxtapositions) the Tassel Collection revives a sense of the ritual, blending totemic elements with contemporary design.

Material: ruthenium plated sterling silver (AG 925), square-cut black zircons, lambskin.

Handcrafted in Italy.

Length: 10.5 cm.

Gemstone and leather colours can vary slightly with respect to the photos.