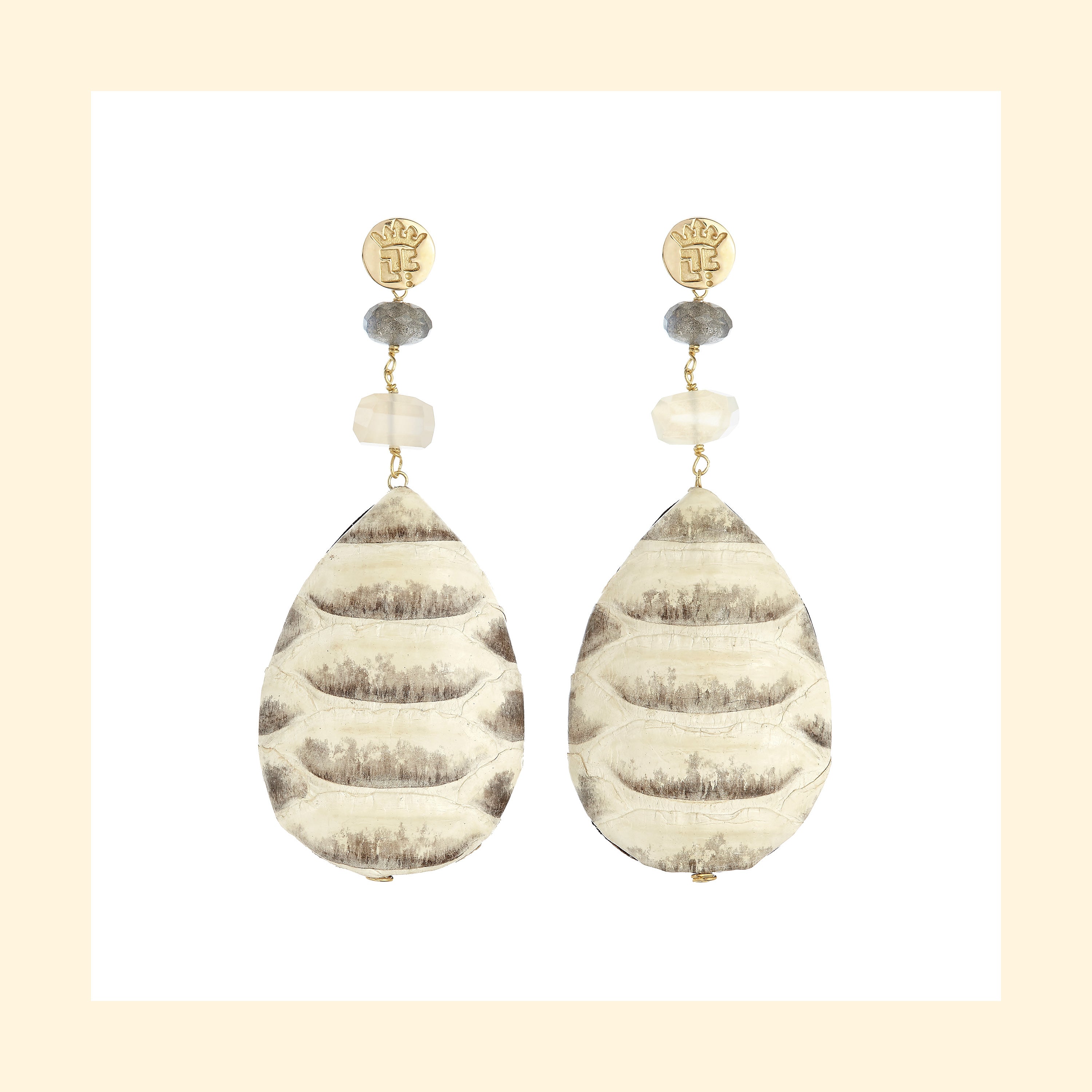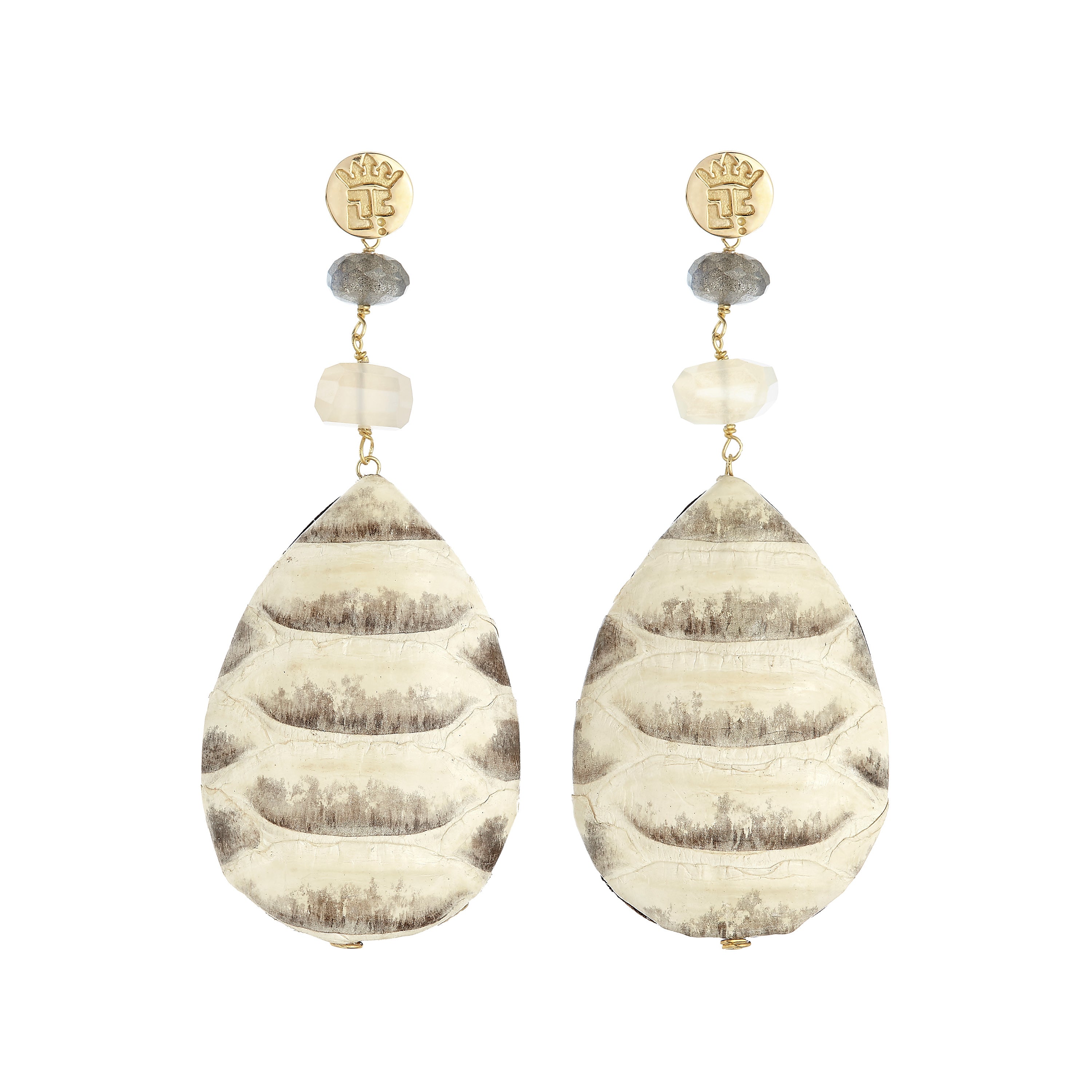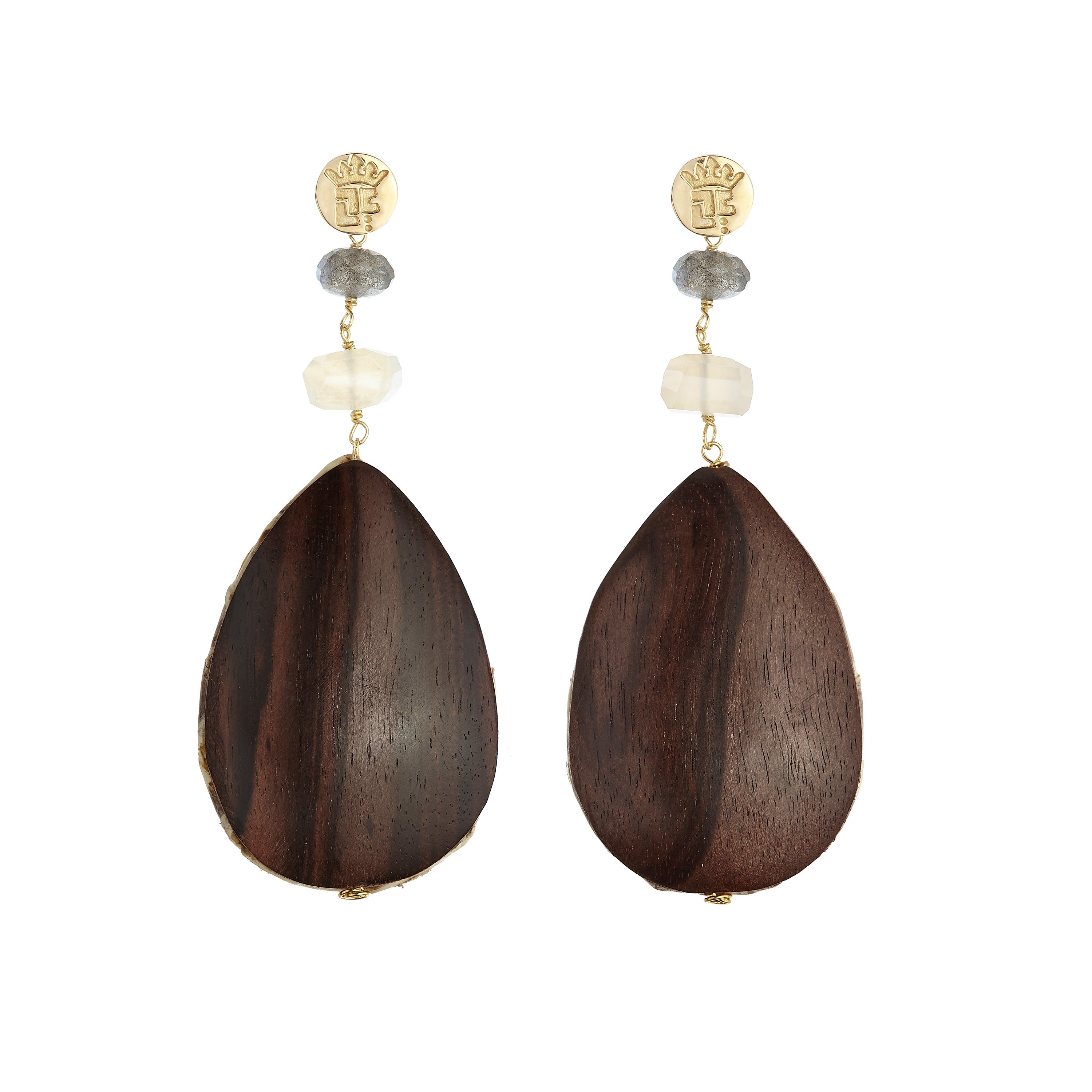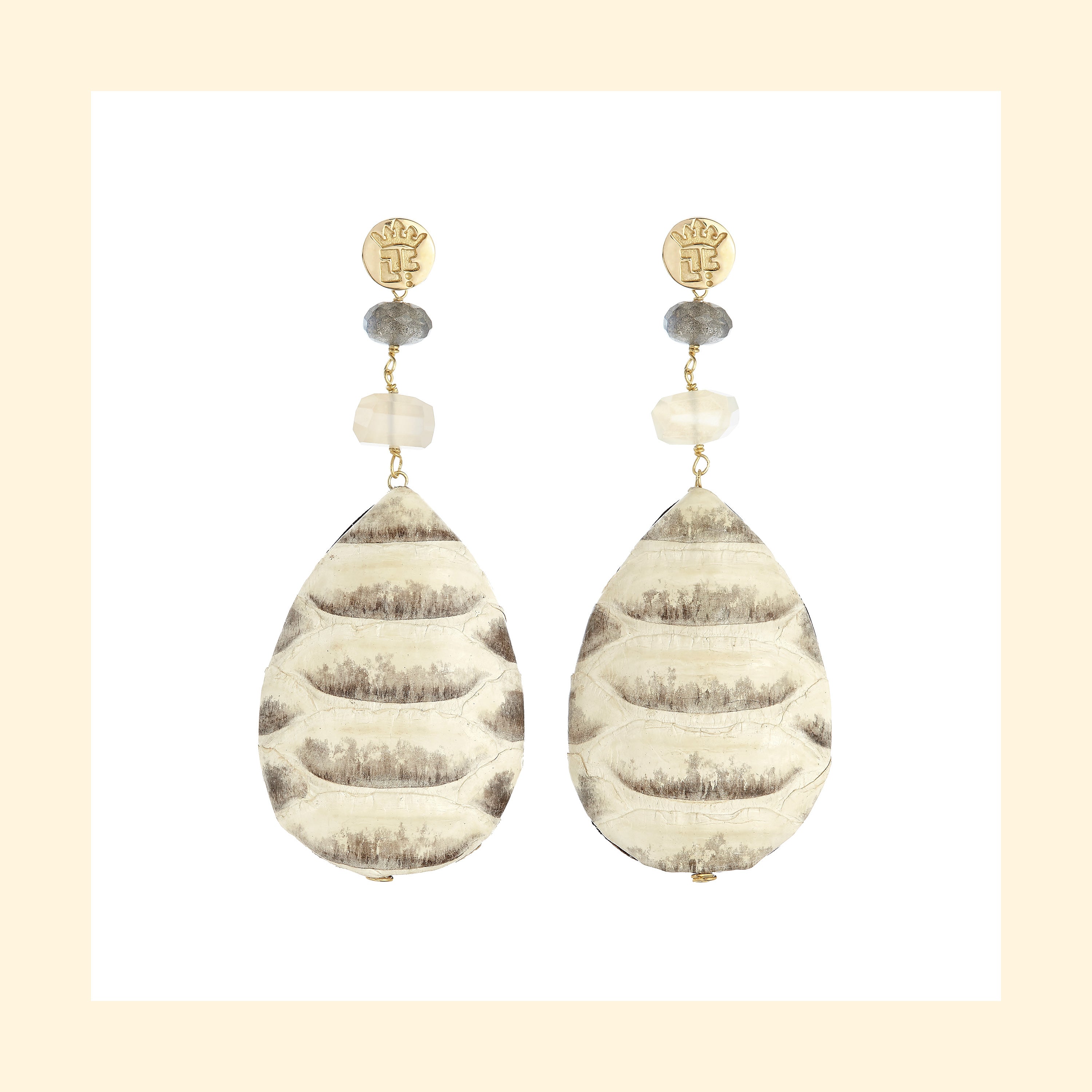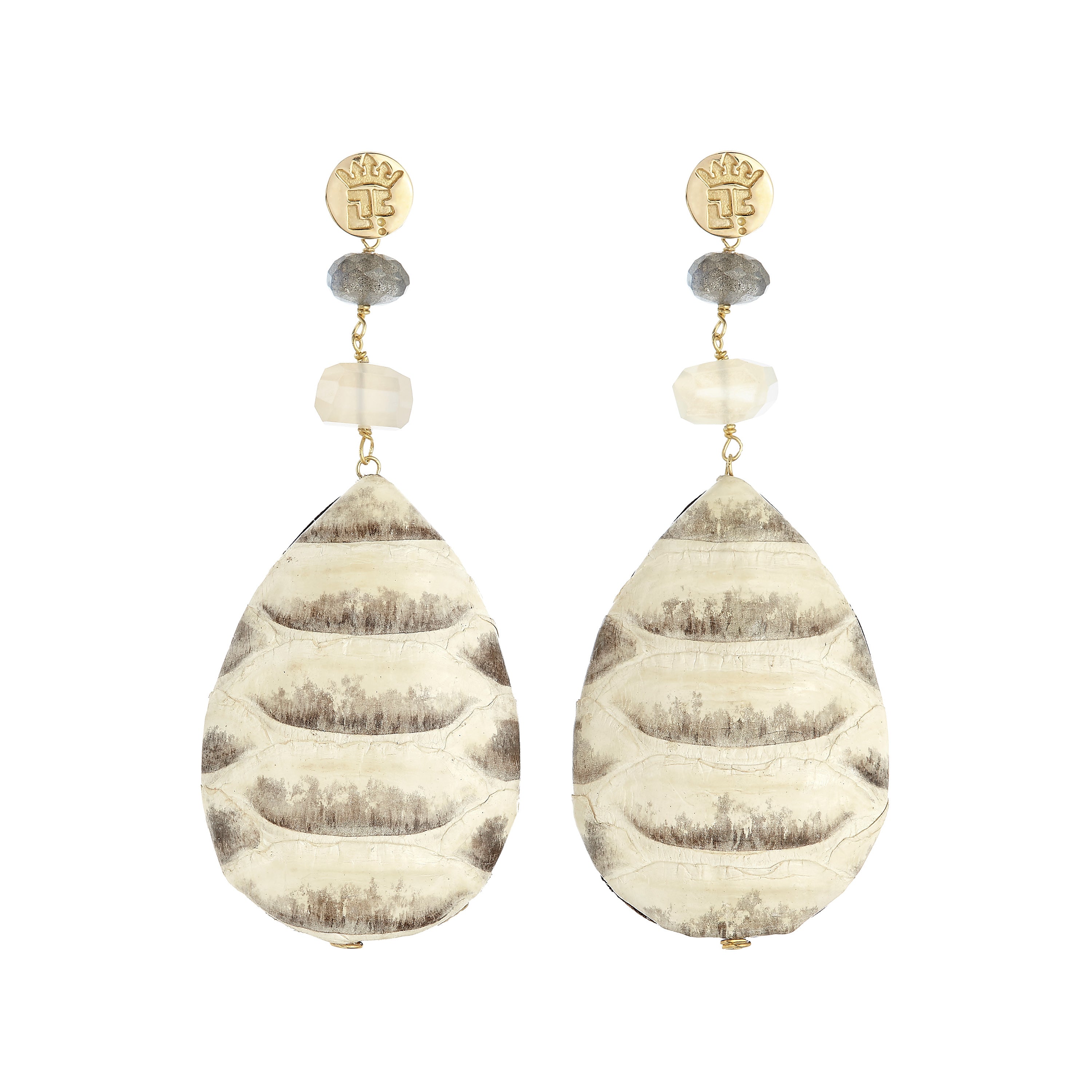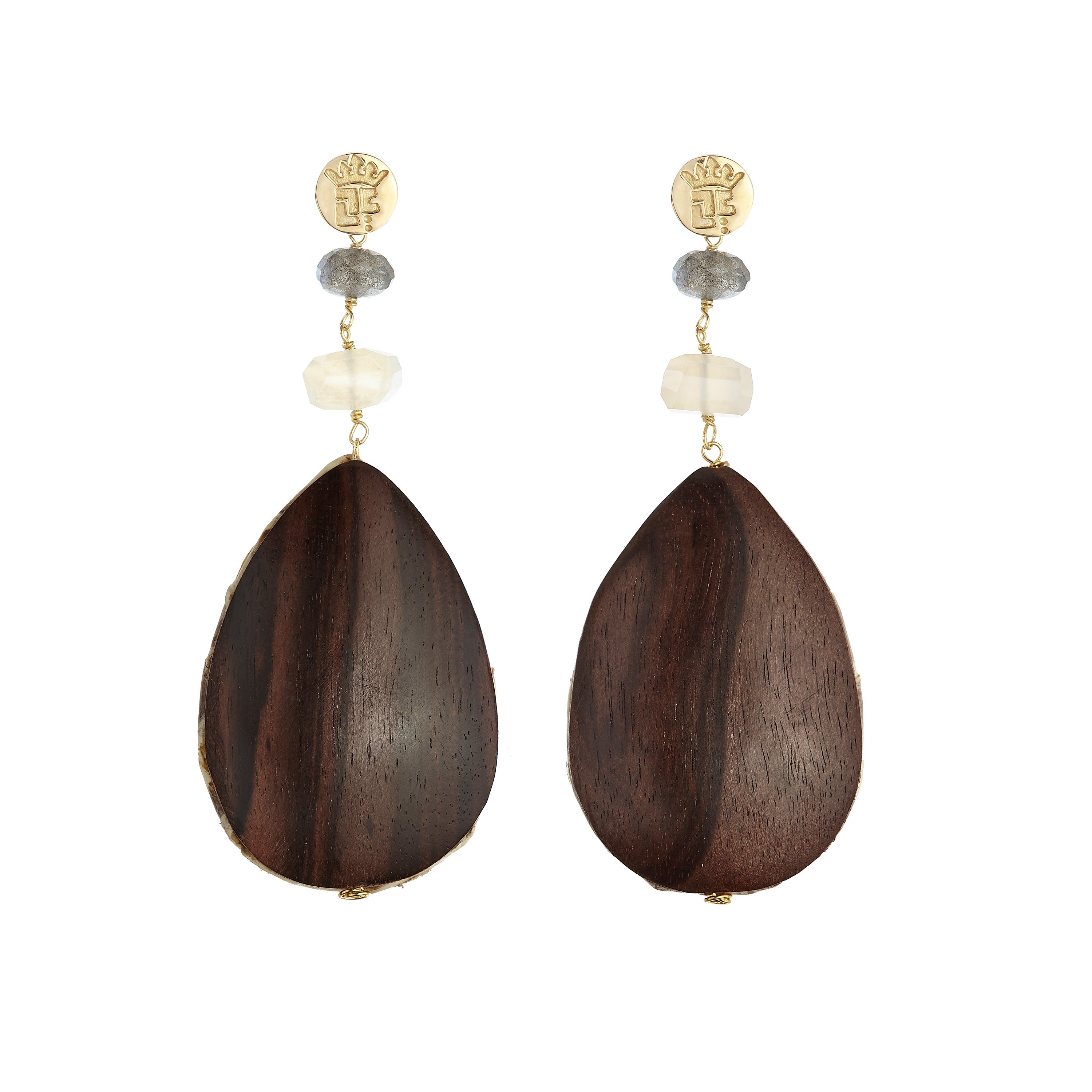 Tassel Python Drop Earrings with Labradorite and Chalcedony
Pendant earrings with large ebony drop covered with python on the front, hanging from a logo-engraved stud, and embellished with labradorite and chalcedony. Note: These earrings can only be delivered to Italy and other EU countries.

Material: 18 kt gold plated sterling silver (AG 925), labradorite, chalcedony, ebony, python skin.

Handcrafted in Italy.

Length: 8.5 cm.

Gemstone colour can vary slightly with respect to the photos. Slight differences in the appearance and color of the drop may also be detected due to the peculiarity of the python leather which, along with the craftsmanship, makes each piece absolutely unique.