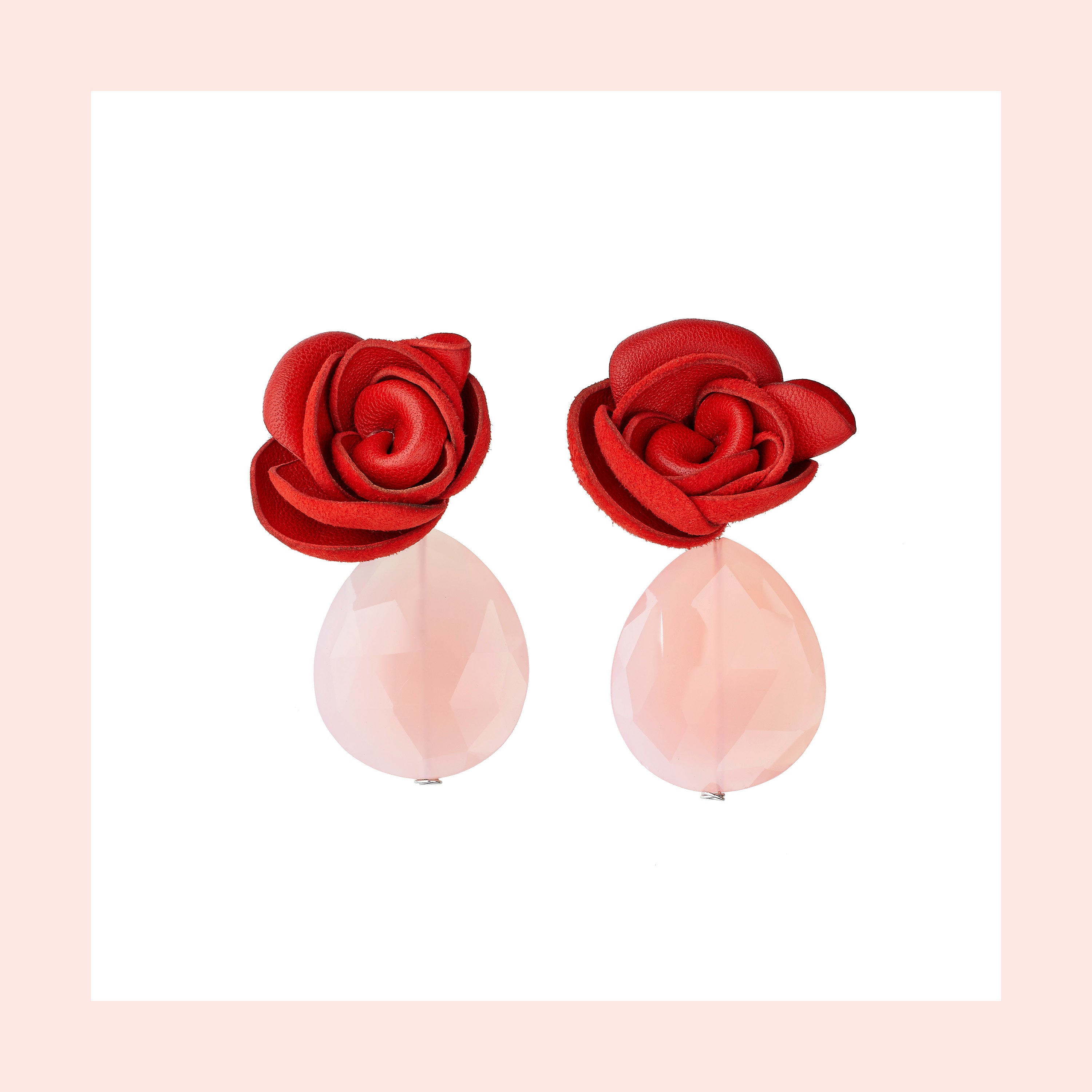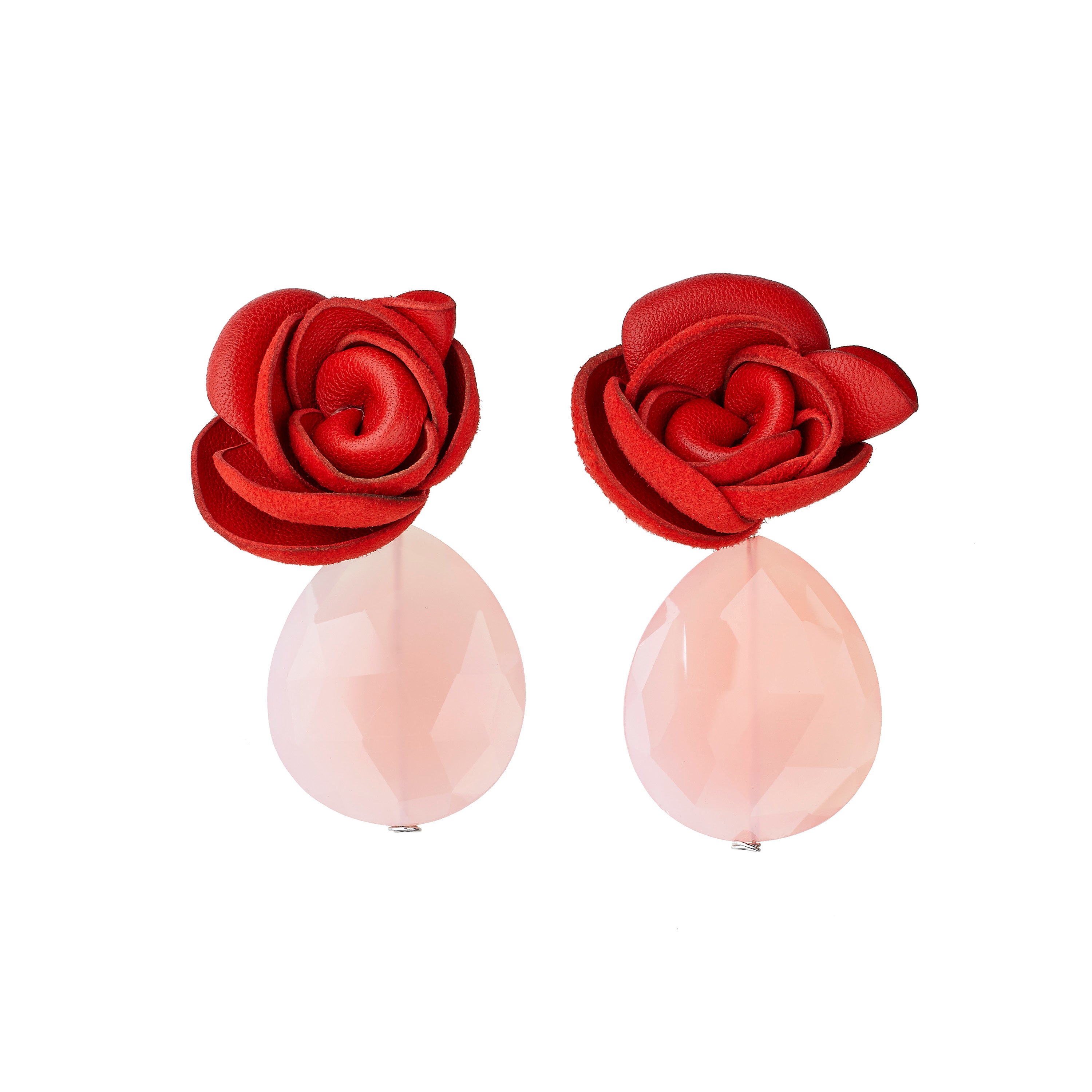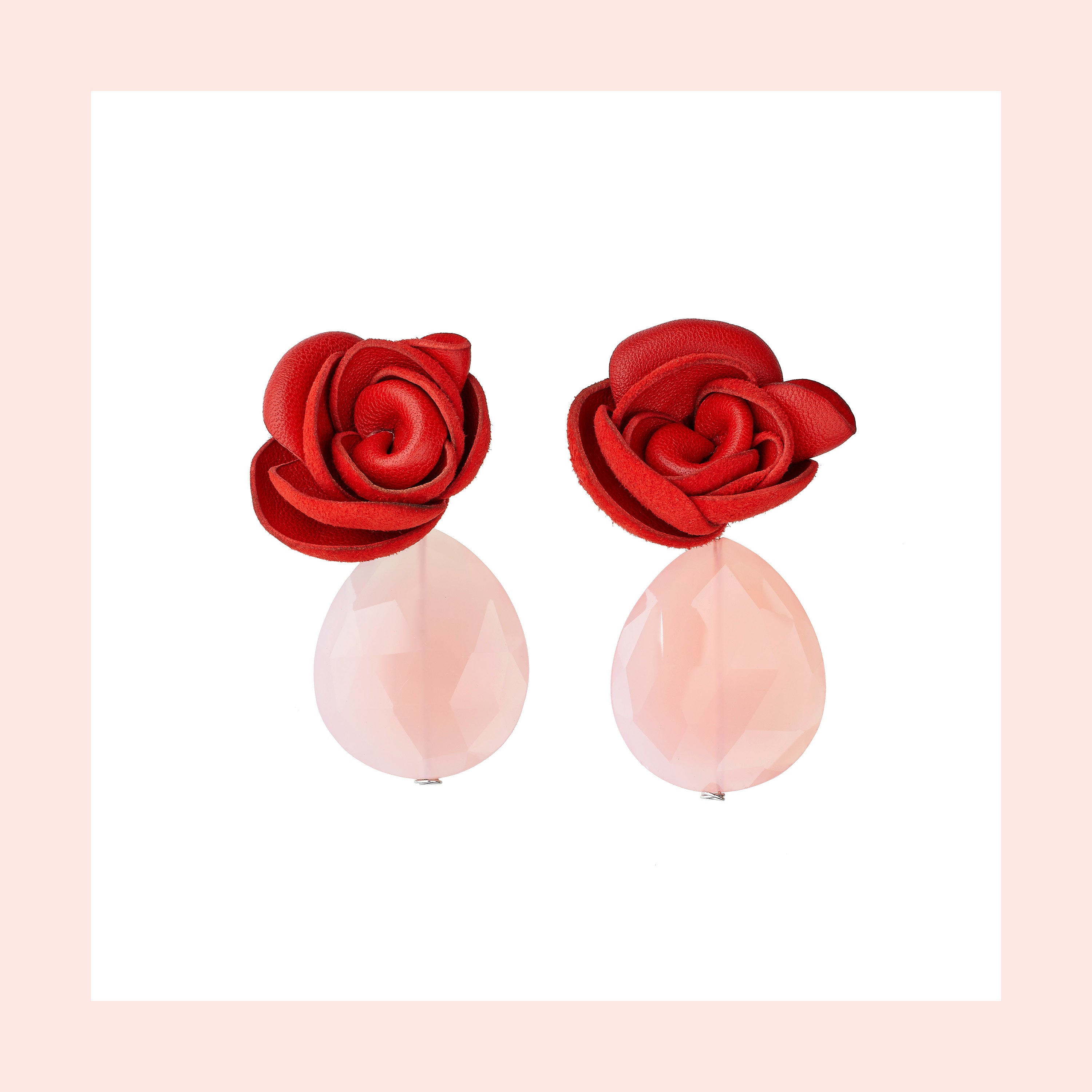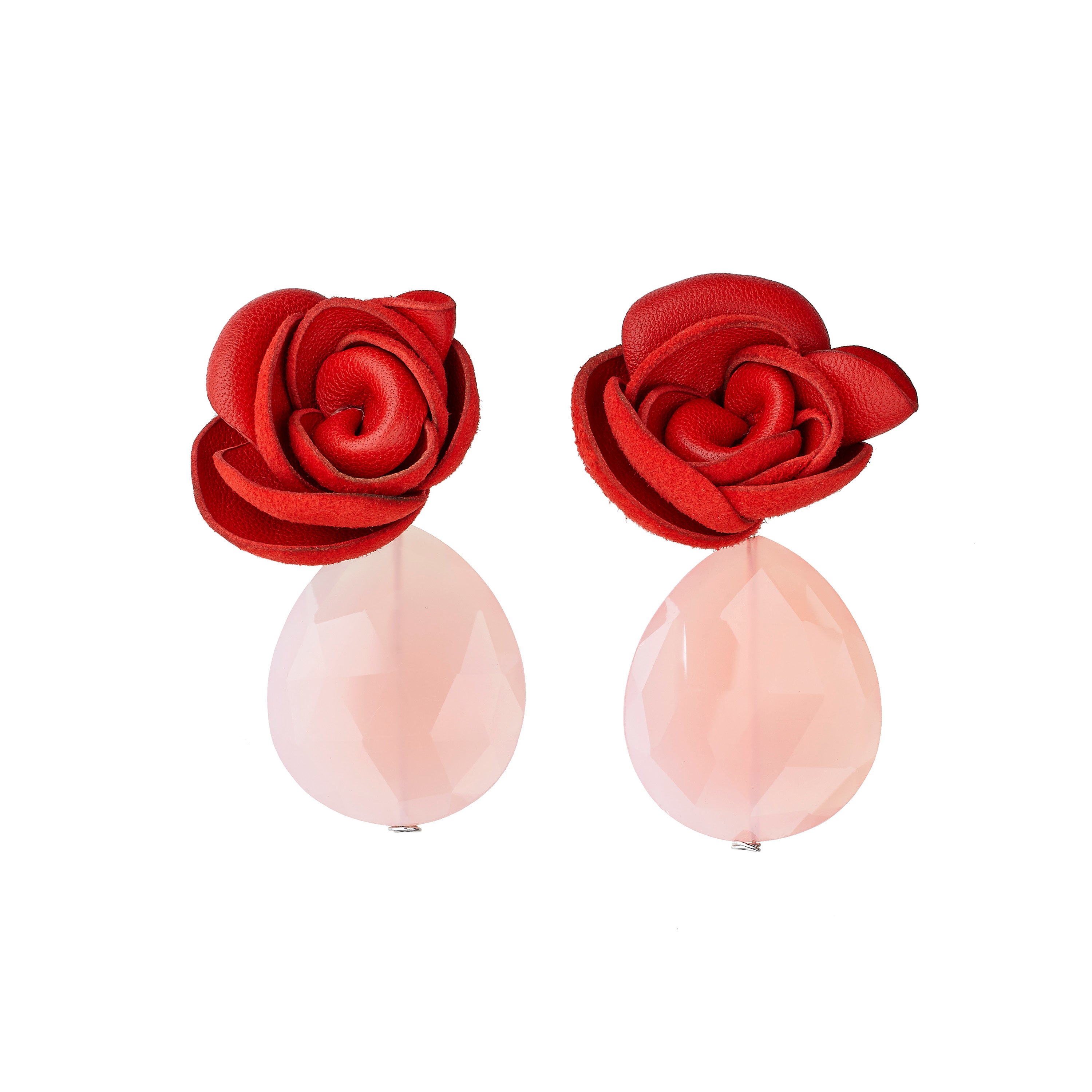 Camélia Red Leather Earrings with Chalcedony
This jewelry is made to order. Please pre-order your earrings, it takes 5 to 6 weeks for crafting and shipment.

These earrings take their inspiration from spectacular and majestic camellias. (A red one adorns the lobe with a rose chalcedony drop.) A daring mix of contrasting elements: leather, silver and gemstones.

Material: frosted rhodium plated sterling silver (AG 925), lambskin, drop cut chalcedony.

Handcrafted in Italy.

Length 6 cm, weight 15 gr.

Leather and gemstome colour can vary slightly with respect to the photo. Slight differences in the shape of the camellias may be detected due to craftsmanship that makes each piece of jewelry absolutely unique. 
For this jewelry the right of withdrawal is excluded.