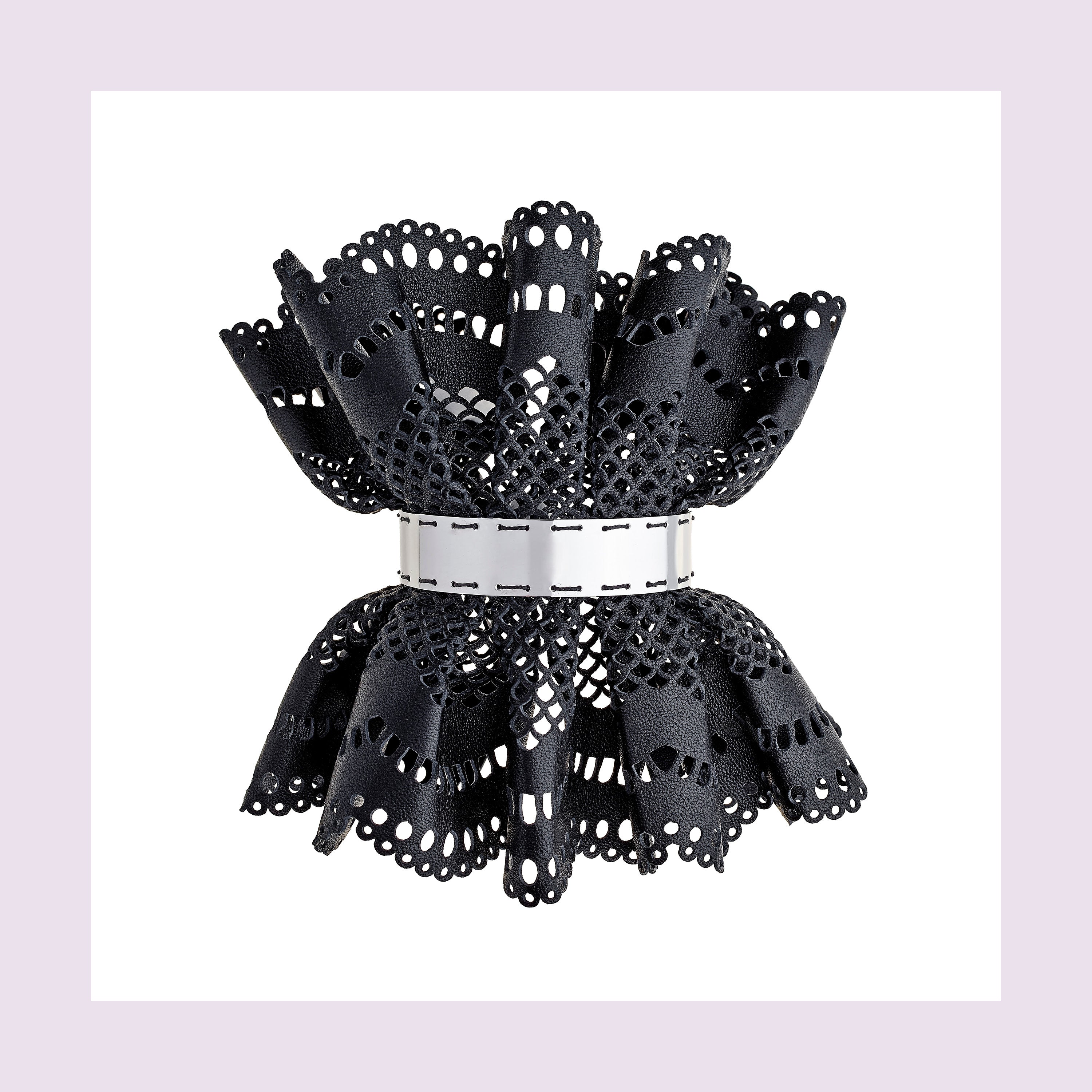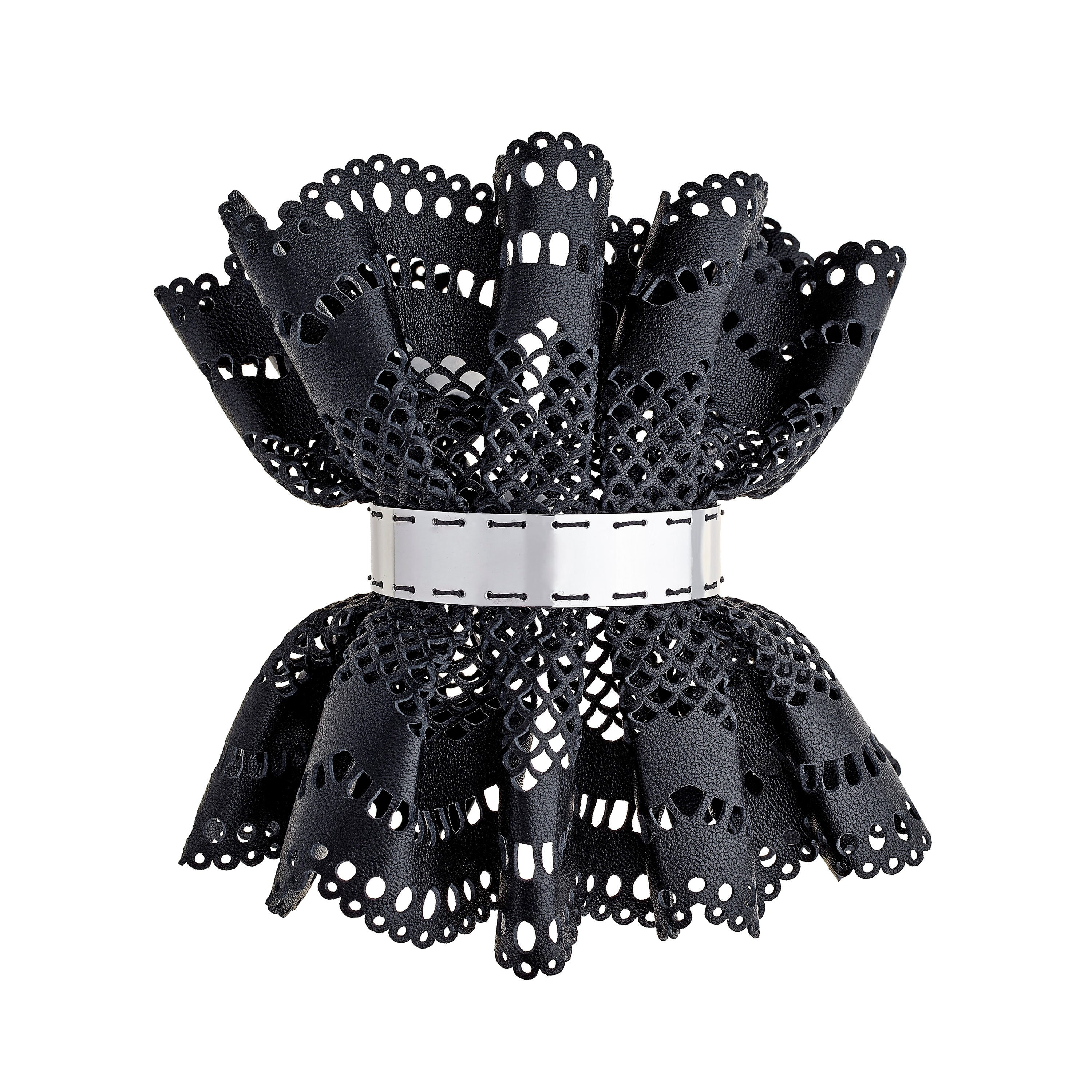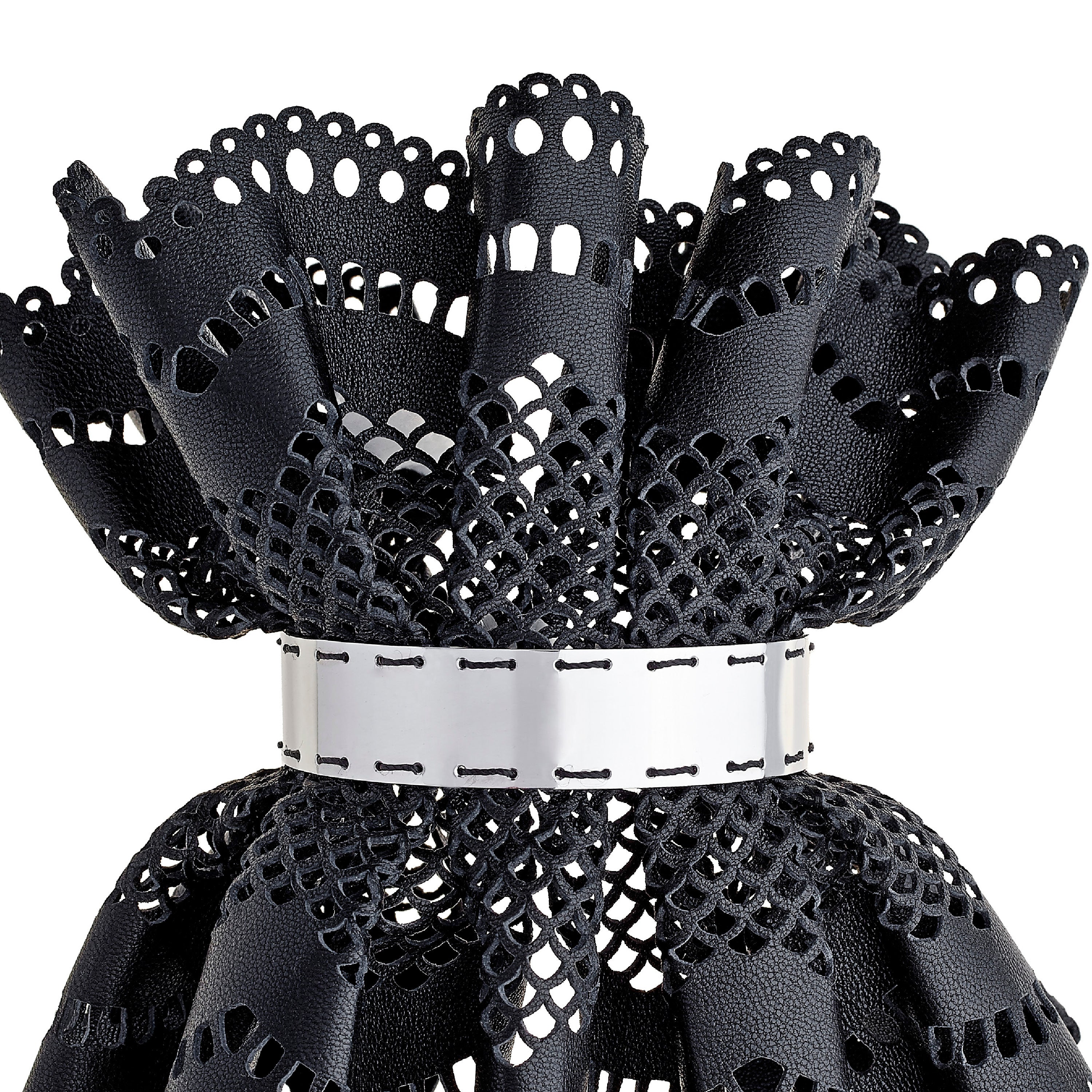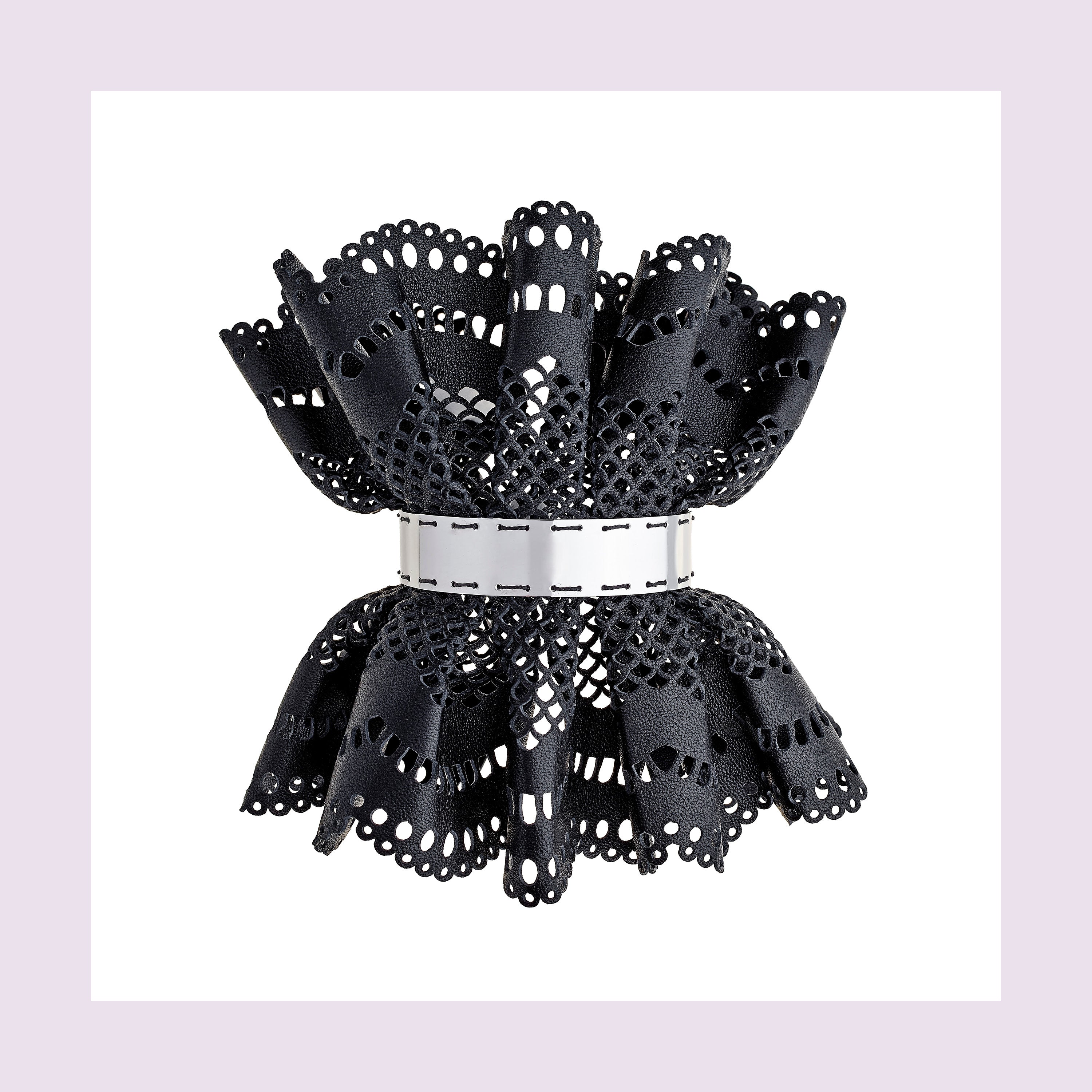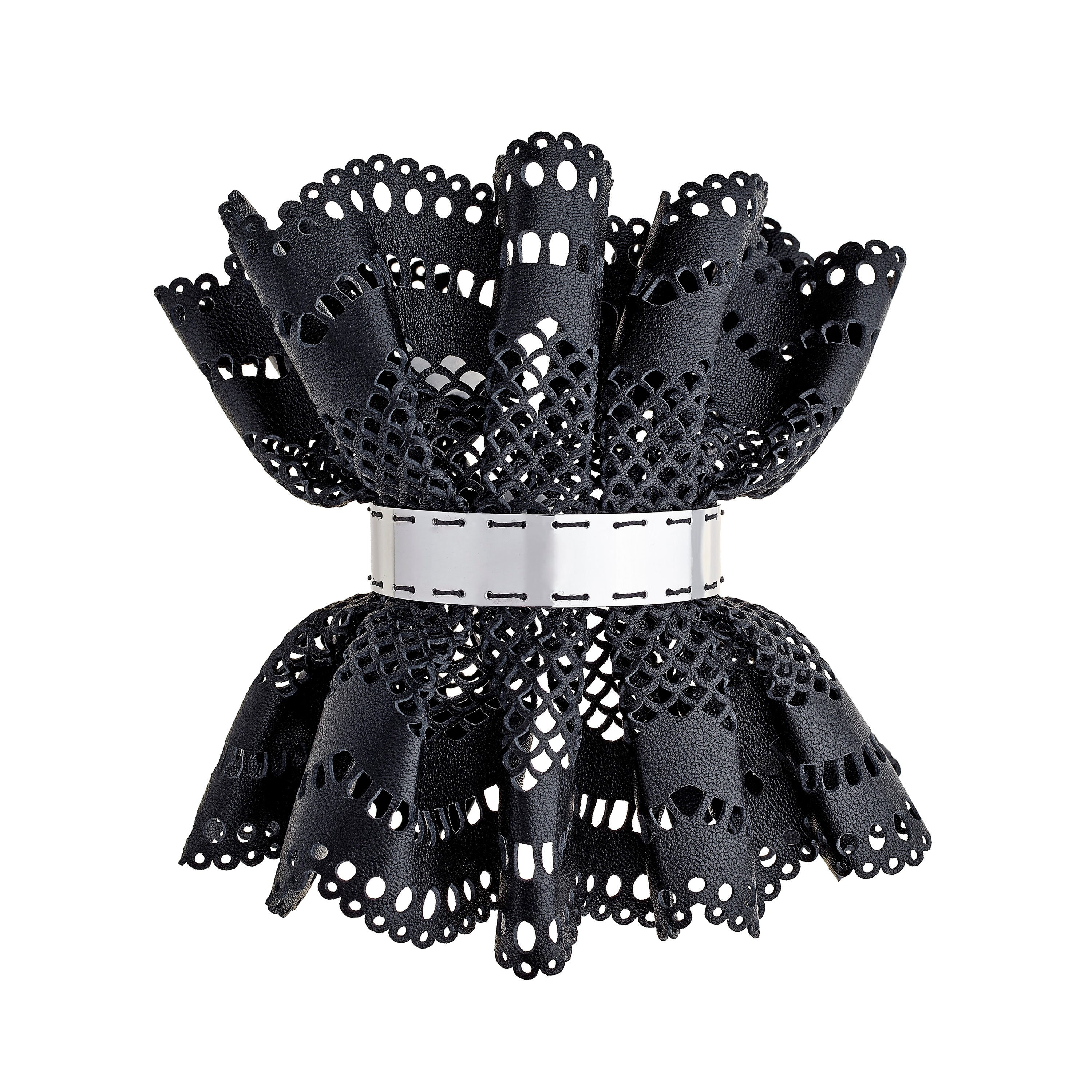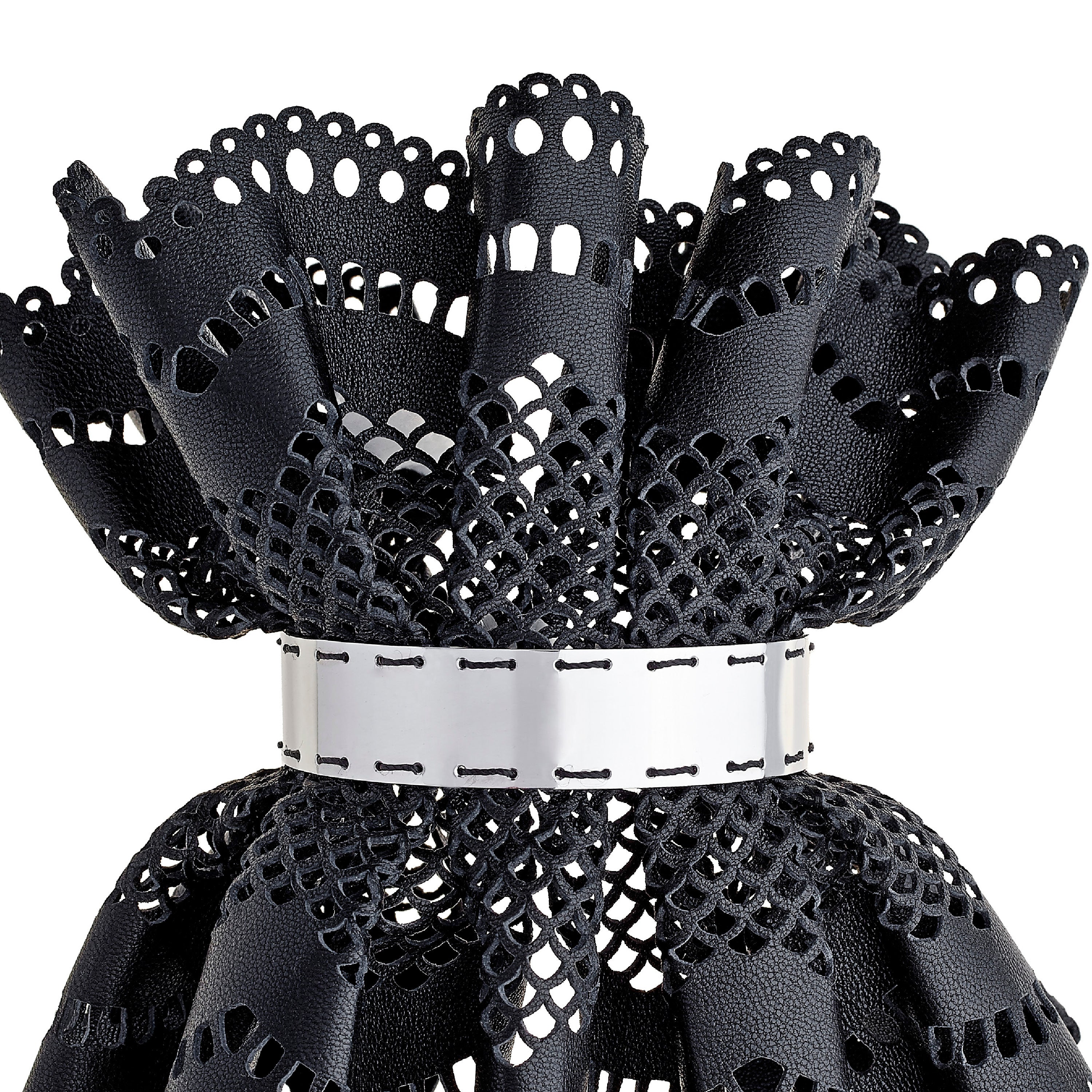 Black Leather Victoria Cuff with Silver Band
This black leather Victoria cuff is inspired by the classic originals from the Elizabethan era. Thanks to master hand-crafting and sewing, each cuff unites the eternal appeal of lace with the assertive allure of a silver band.

Material: rhodium plated sterling silver (AG 925), lambskin.

Handcrafted in Italy.

Cuff: height 13 cm. Open band: length 16,5 cm.

Leather colour can vary slightly with respect to the photos.