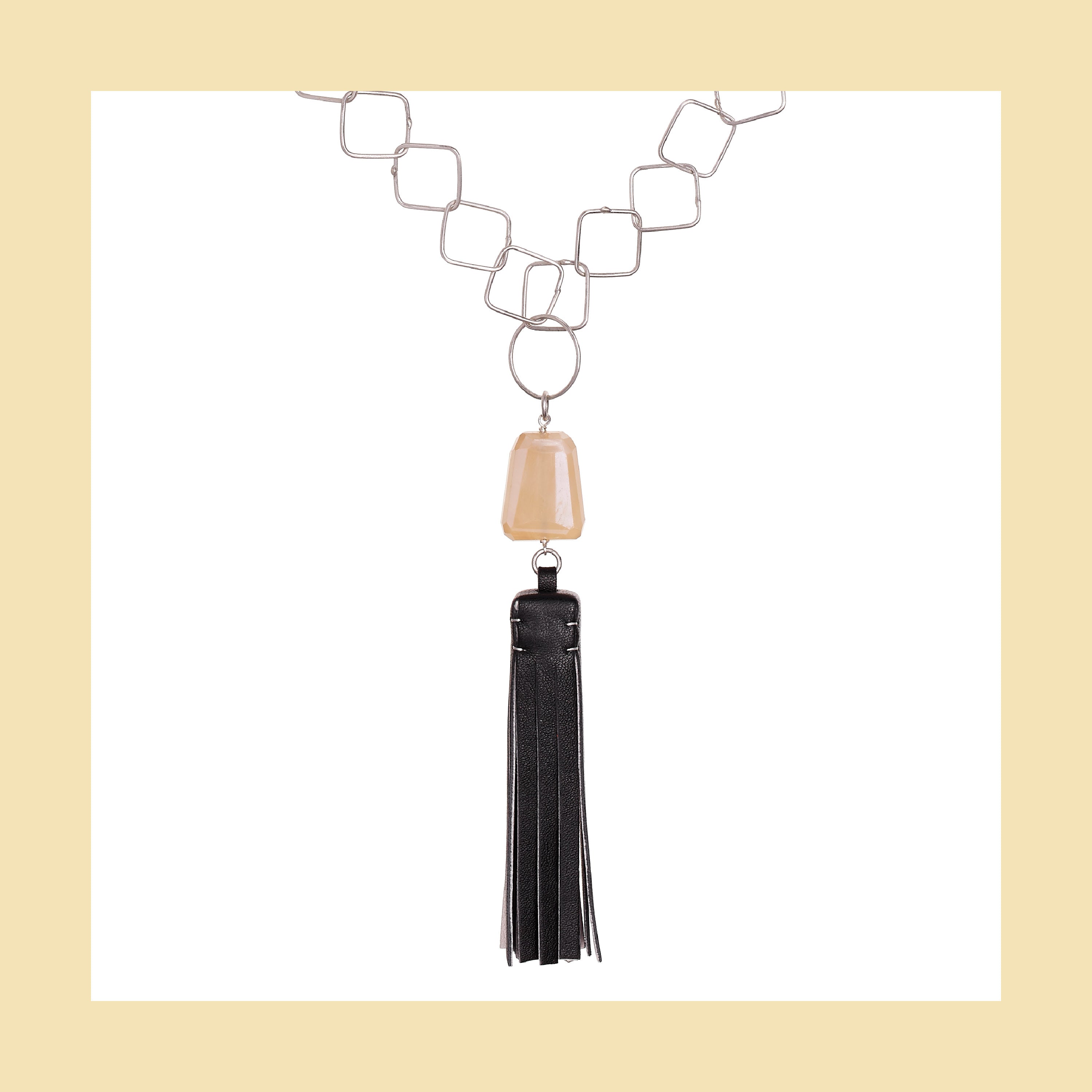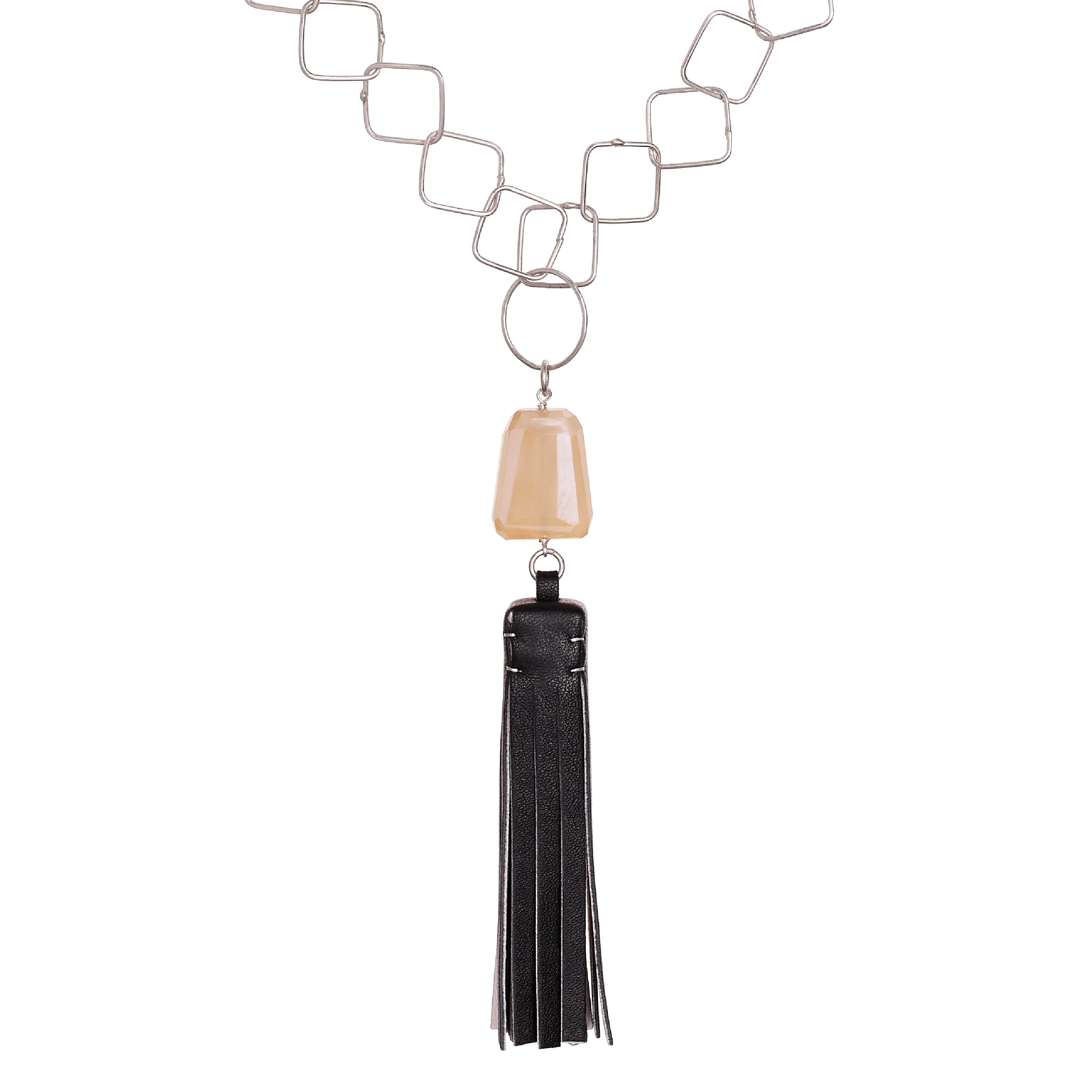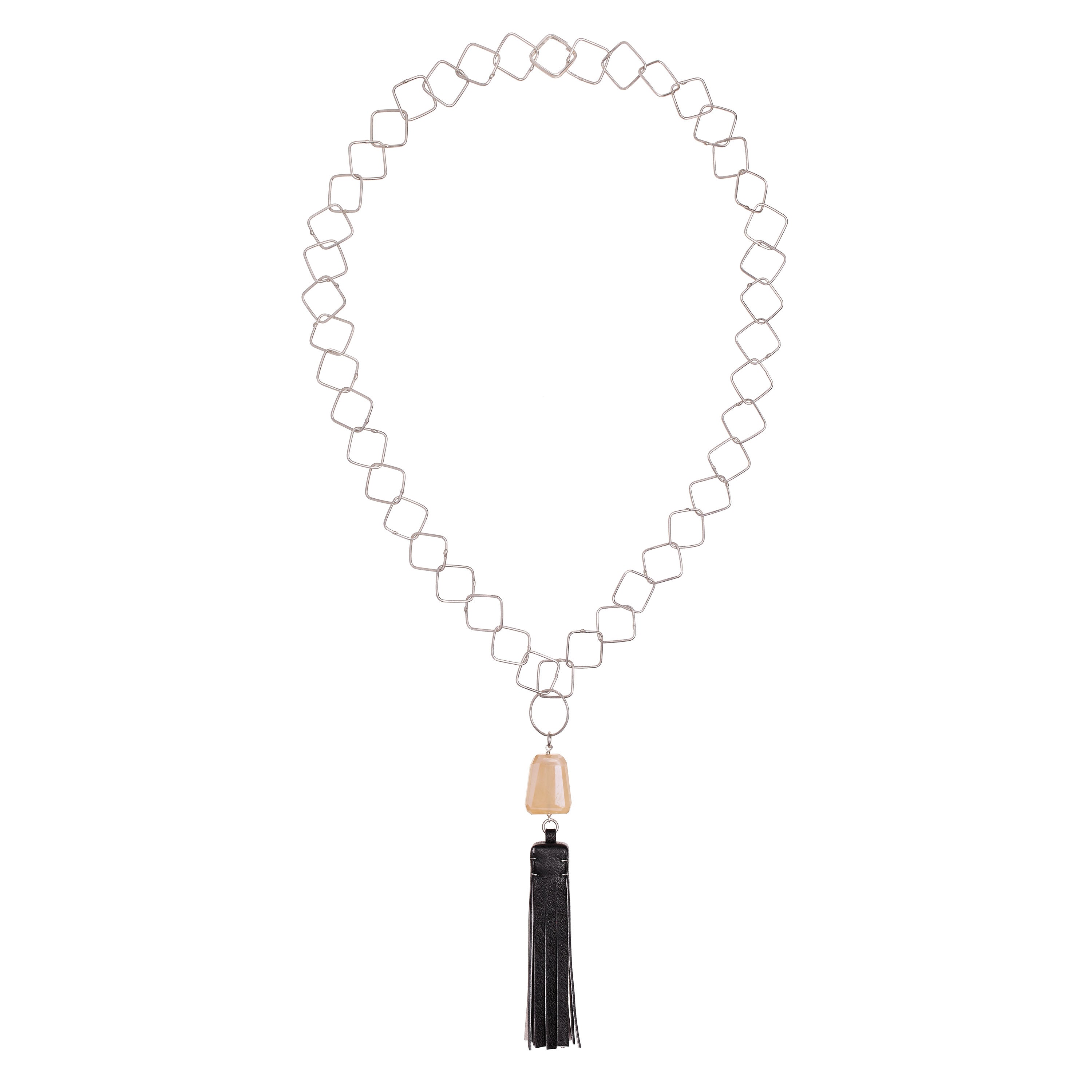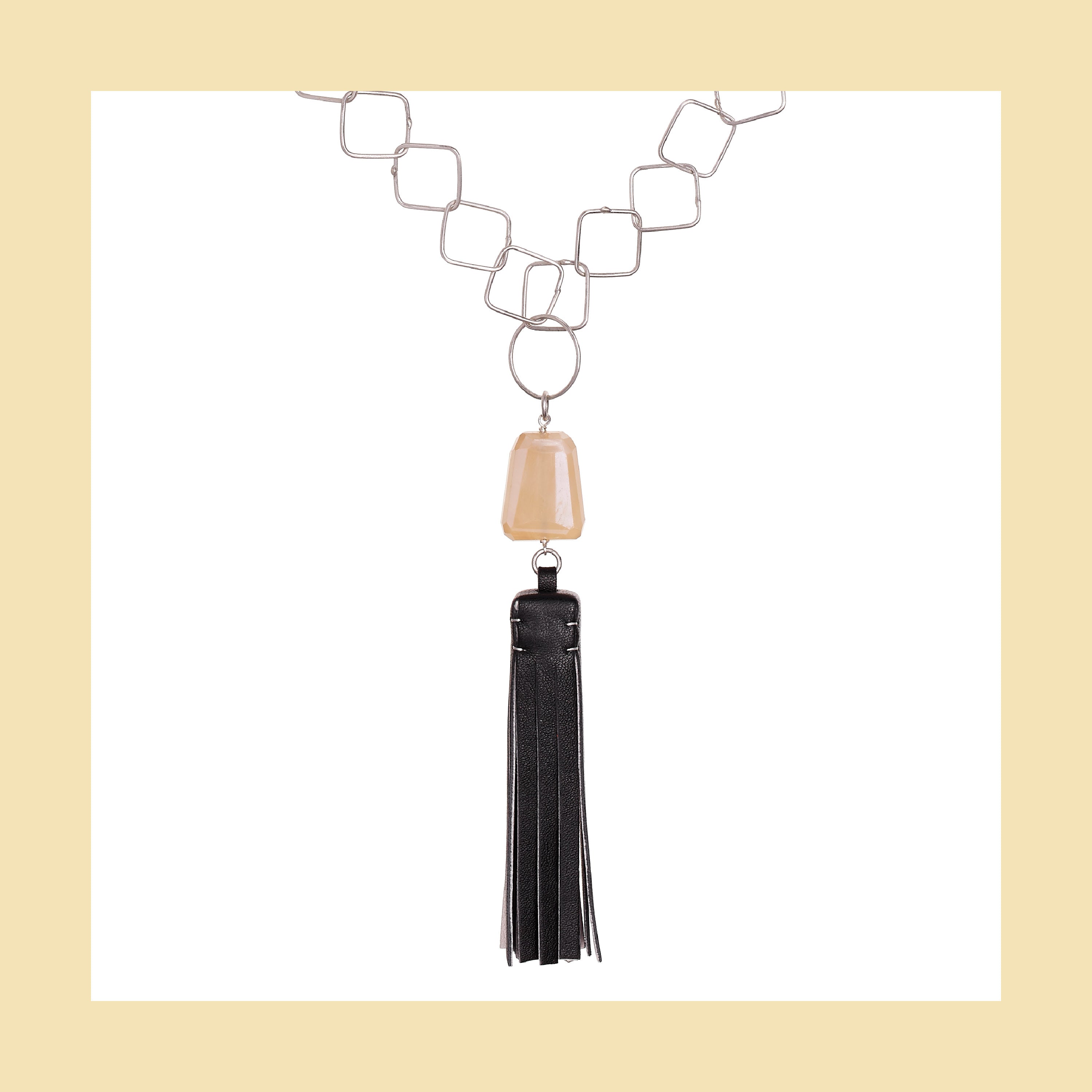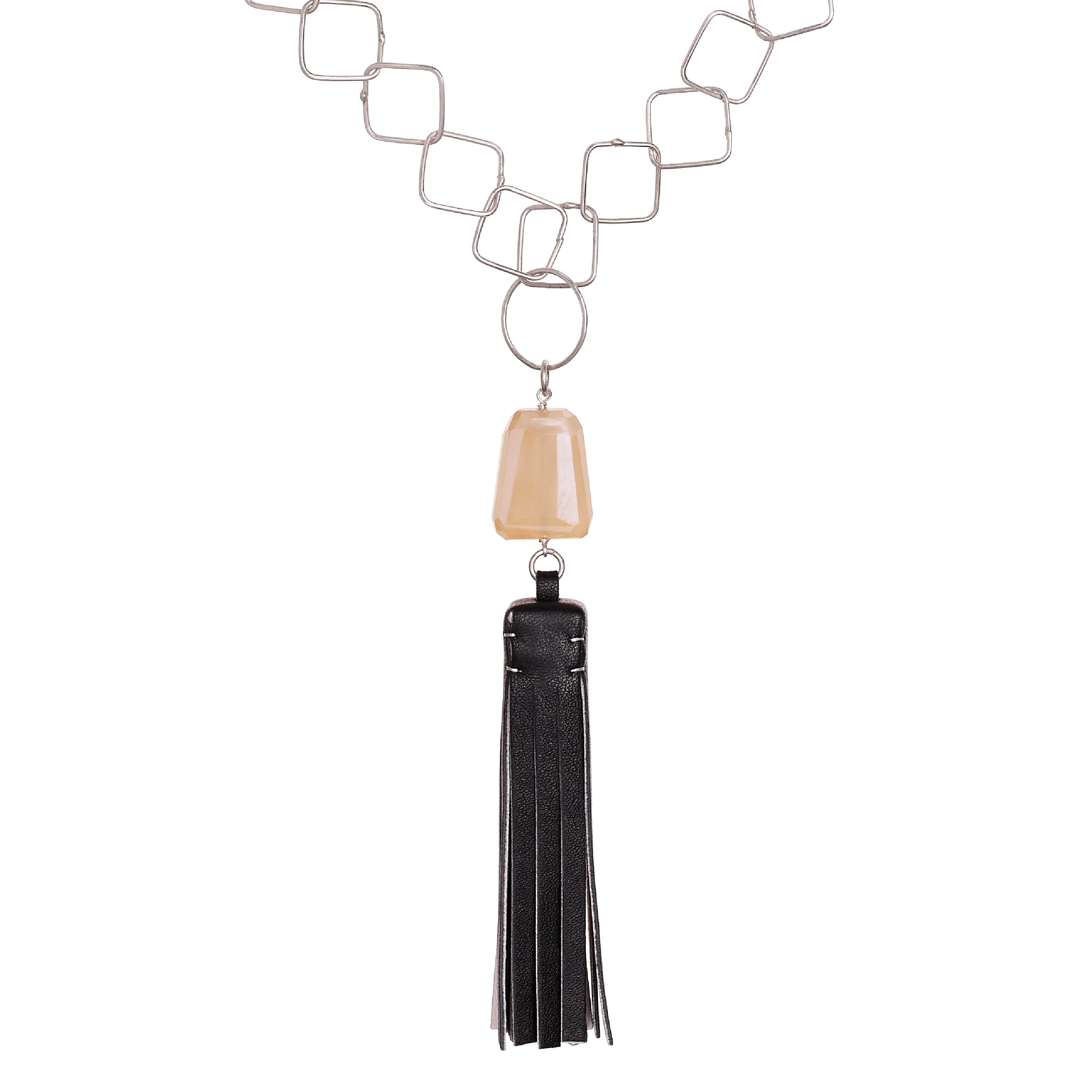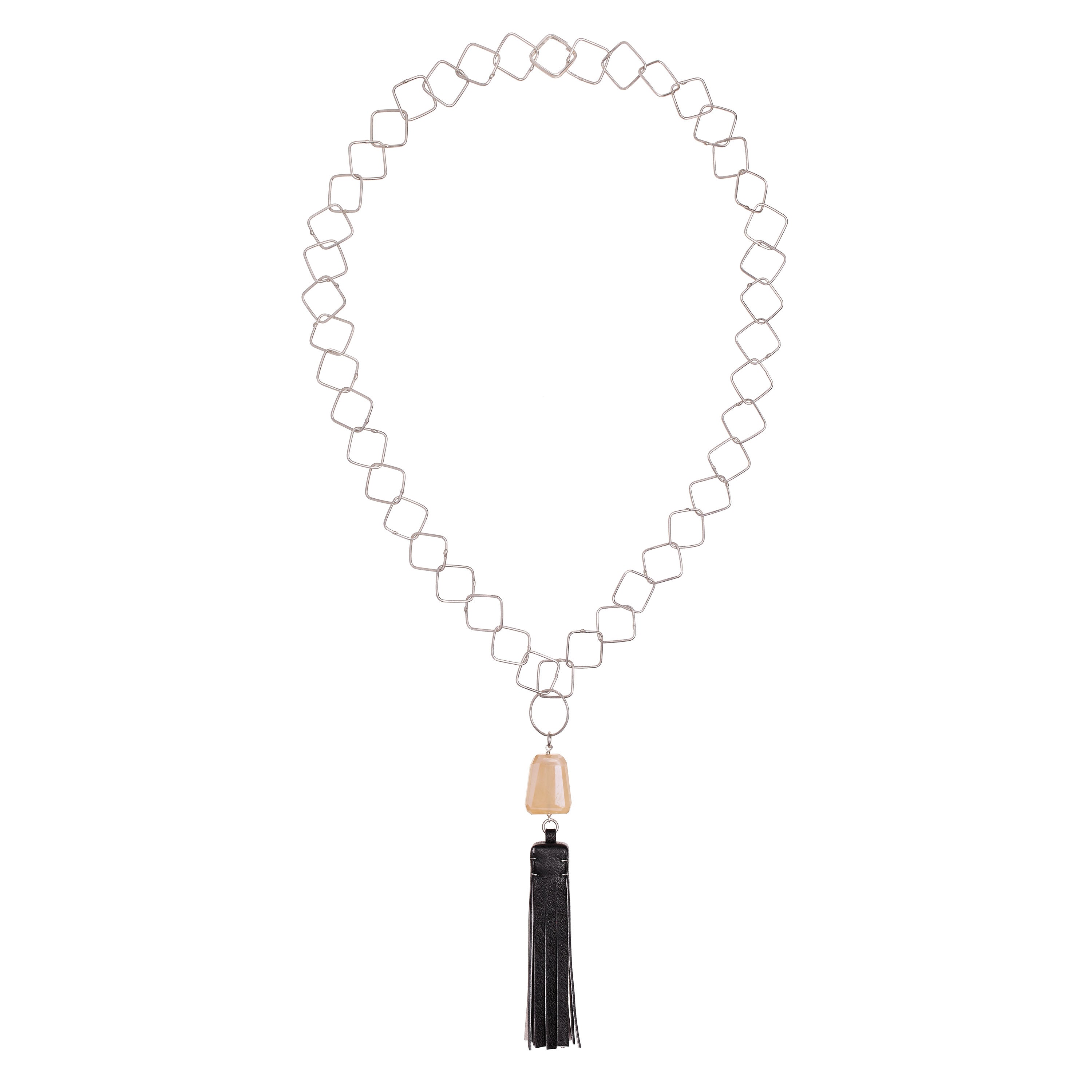 Tassel "Square" Necklace with Black & White Leather and Chalcedony
A soft, two-toned lambskin tassel — black outside, white inside — is the protagonist of this necklace, hanging beneath a large chalcedony stone and a handcrafted chain with intentionally visible soldering. Thanks to this craftsmanship (and unusual material juxtapositions) the Tassel Collection revives a sense of the ritual, blendig totemic elements with contemporary design.

Material: sandpaper-finished sterling silver (AG 925), chalcedony, lambskin.

Handcrafted in Italy.

Necklace: length 88 cm. Pendant: height 14 cm.

Gemstone colour and shape can vary slightly with respect to the photos.